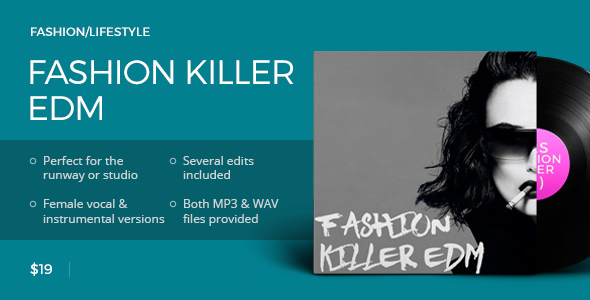 High on energy 'Fashion Killer EDM' is the royalty free music track sure to inject life into your project. Vocal and Instrumental music versions included.
Featuring euphoric chords, ripping synths, pounding beats and an epic vocal reworked from Audiojungle's best selling soul track Brand New Day.
Check out our exclusive profile and be sure to follow us for updates and future releases.