'Fantastical Adventure' is a trailer style melodic soundtrack with enchanting, successful, and magical orchestra, featured dreamlike, funny melody and fairy grandiose rises with a powerful epic sections. Used: expressive strings, childlike xylophone, great horns, fabled woods, hollywood percussion, playful marimba, charming bells. There is something similar to Harry Potter OST.
Great as a background music for cartoon, animated scenes, advertising, television commercial, promotion and anything up to your imagination.
PACK INCLUDES 3 TRACKS WITH ADDITIONAL VERSIONS, ALL IN MP3 / WAV
Wonderful Adventure – 3:23
Vibrant Cinematic Fantasy – 2:12
Fairytale – 2:04
Similar Music
Amazing Journey
Positive Cinematic Music Pack
Previus Item
My Bests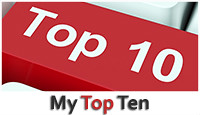 VIDEOHIVE AUTHORS
You always welcome to use any of my previews for your videos. If you need a customize, just contact me and I'll make it quickly!