Description: A heroic cinematic epic trailer, full of powerful energy and motivational inspiration. Good for dramatic intro/opener/ending, superhero movie trailer, film or game main theme soundtrack, documentary or historical film background music. A project will look dramatically heroic, beautiful and patriotic containing this strong trailer music. Orchestra: short spiccato strings, power brass, epical choir, hollywood risers, staccato strings.
Similar Music Composers: Hans Zimmer, Thomas Bergersen, Harry Gregson Williams, Two Steps From Hell, Audiomachine, James Newton Howard, Brian Tyler, James Horner, John Powell, Thomas Newman, Nick Phoenix, Michael Giacchino, Steve Jablonsky
PURCHASE INCLUDES 5 VERSIONS
• 100 Seconds Variation – 1:40
• Epic Movie Trailer Main – 2:06
• 30 Seconds Opener Variation – 0:30
• 15 Seconds Logo Variation – 0:15
• Looped Variation – 1:31 (not included at the preview)
Most Epic Items:
• Epic Emotional Trailer
• Intense Epic Drama
• The Epic
• Epic Dramatic Trailer
• Sad Inspiring Trailer
• Inspiring Trailer
• Epic Trailer
• Epic Increase
• Great Drama
• Heroic Blockbaster Trailer
• Epic Buildup
• Blockbuster Movie Trailer
• Dramatic Hybrid Trailer
• Triumphant Opener Intro
• Kindly Patriotic Cinematic Action
• Epic Inspiring
• Cinematic Epic Trailer intro
Highly Recommended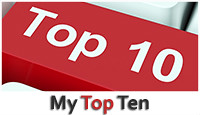 VIDEOHIVE AUTHORS
You always welcome to use any of my previews for your videos. If you need a customize, just contact me and I'll make it quickly!