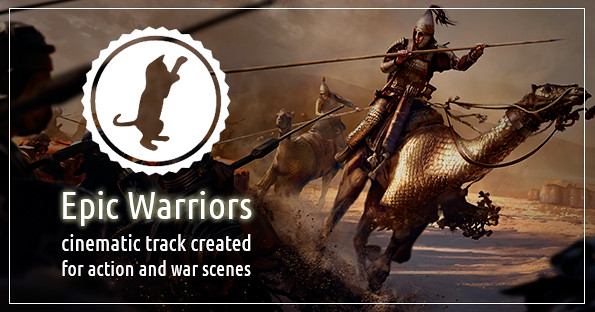 Epic Warriors Action Scene is a powerful cinematic song with the perfect epic feeling for your projects. It starts with strings and piano arrangement (with a little of orchestral toms), grows to a cinematic percussion groove and ends on a full orchestra movement. This track was specially mixed for voiceover's background, with a specific attenuation in the mid range.
You will receive two extra versions: 0:50 and 0:30
We used the following instruments: grand piano, violins, violas, cellos, double basses, full brass section, woodwinds, timpani, snares, crashes and a lot of soundFX.
The purchase includes:
full version (2:04)
short version 1 (0:50)
short version 2 (0:30)
Both
WAV
and
MP3
versions of the track are included in the download package.
Thank you so much for purchase!