"Epic Orchestral Hard Rock" is a heavy powerful modern , epic and aggressive hard post – rock tune featuring punchy drums, big percussion and electric guitar. With symphonic orchestral instruments and epic choir.
Suitable for cinema, game, film , trailer , video , movie , commercial and more.
A victorious industrial triumphant epic action soundtrack full of action and emotion, perfect to inspire and advertise all kinds of media productions.
A theme for game, gaming, movie, video, film, cinema, trailer, promo, advert, advertising, sport, extreme sports, commercial or any epic like production.
With epic orchestra, driving electric guitar , strings, and big percussion, taiko and modern drums, gives a feeling of winning, running, gives motivation, inspiration, perfect for montage, action footage, background music, broadcast productions and more.
Perfect for tv, cinema, television, news, advertisement, promotional clip etc
And with our premade variations, its easy to choose the one you need:
- 2min 30sec (Starts at 0:00 of preview)
- 2min 30sec – No Choir (Starts at 2:37 of preview)
- 2min (Starts at 6:12 of preview)
- 50sec (Starts at 5:15 of preview)
- Orchestral Hits and Impacts (Starts at 8:14 of preview)
Give an Epic Powerful Feel to your productions.
All extra variations are made by the main file (2:30) so if you are a bit experienced you can do whatever more variation is possible. If you need help please send a message.
THANK YOU!!! Happy Productions!
Please take a look to our portfolio for similar tunes
Find similar tracks in this collection: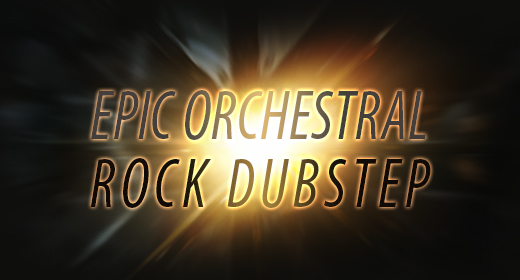 Dear YouTube Customers! We use AdRev to locate illegal uses of our music on Youtube. If you receive a copyright issue it's very easy to clear it: Click here enter your e-mail, your name, the youtube video link of the affected video and copy-paste the license information that you received when you purchased the particular music. Please note that this track and all its parts are sold only for customizing or enhancing this particular song's experien ce and not to be used as single element for reselling. Thank you
Copyright notice: