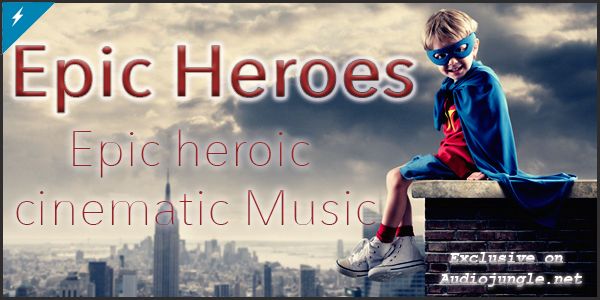 Epic Heroes 4 VERSIONS
This is an Epic modern track With Powerful choirs, orchestra and heroic Massive structure ! Easy to Edit, Impactful and PERFECT for Trailer videos such as Marvel, DC etc !
Very powerful but also with melodic elements that make this piece perfect for all kind of movies or videos. With a combination of digital/analogue Mastering for the best audience experience!
Both HQ wav. and mp3. files included
In the .zip file
Epic Heroes Full (3:02)
Epic Heroes 2 Minute Edit (2:03)
Epic Heroes 1 Minute Edit (1:10)
Epic Heroes Percussive Design (1:40)

I hope you'll enjoy our music as much as we Enjoy composing it
For custom compositions please contact via email nicktzios@hotmail.com or leave a comment