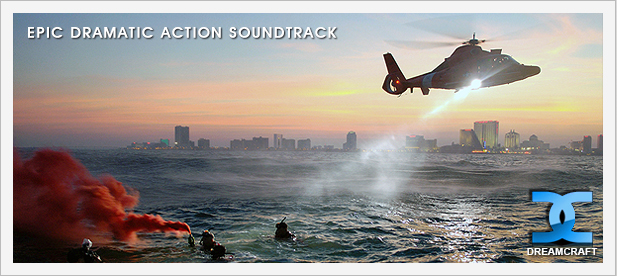 Powerful, epic percussion drives the action in this dramatic cinematic soundtrack. Track starts with fear, drama and going into action with strong crescendos.
This track comes in 3 versions, all in wav and mp3 format:
1.Epic_Dramatic_Action_Sondtrack.wav & mp3 – 3:01 2.Epic_Dramatic_Action_Sondtrack_Short.wav & mp3 – 2:01 3.Epic_Dramatic_Action_Sondtrack_Shortest.wav & mp3 – 1:24
All 3 versions can be heard in the preview track in the order listed above.