Epic Collections Pack – is great background cinematic music for your trailer, background music for TV programs, music for games, presentations or advertising. Strong, beautiful and emotional music – perfect for cinematic trailer, credits, action movie, inspiring and advertising, social projects, slideshow and openers, action and movement video clips and projects. Royalty free background music audio.
Tracklist:
01 – Holiday Epic 1:56
02 – Magic Epic 1:57
03 – Epical 1:37
Total duration is 5:27
Dear customers, please don't forget RATE your purchase, it will help me to make the music for you better!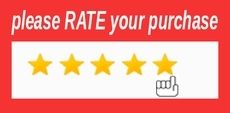 Also this track is perfect for event photographer, filmmaker, corporate, small business, web, vlog, real estate, government, crowdfunding, school, university, indie film and festival, corporate intro, business opener, dynamic opener, promo, elegance video, simple slides, emotional opener, slow slideshow, travel slideshow, exploring slideshow, parallax slideshow, video or film, 3D slideshow, parallax opener, photo slideshow, video slideshow, elegant photo gallery, video gallery, slide show, display, portfolio, gallery, presentation, special events, travel slideshow, movie / tv show opener, flyng slides, flying intro, flying photos, inspire, motiovational, emotional, abstract, hollidays, technology, nature, industrial, sports, kids, corporate, business, emotion animation, 3D opener, stylish modern reel, modern titles or any other slideshow or photo album.