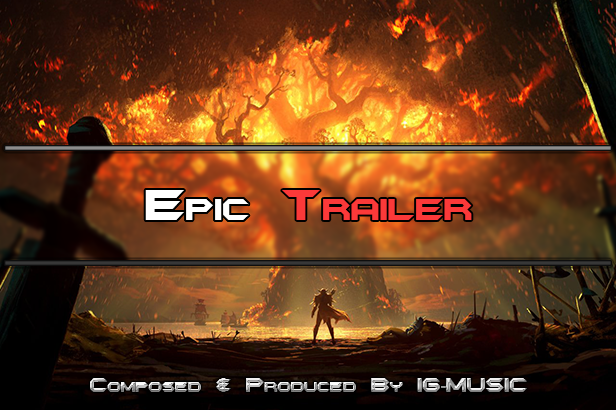 This epic massive trailer track will give your projects the boost they need to come alive! Soaring melodies, brutal huge trailer drums, and beautiful choirs make this track the perfect choice for your next big project!
Instruments used in this track:
Orchestral Strings
Orchestral Brass
Epic Choirs
Various Epic Trailer Percussion
Various Synths
Various Sound Design Elements
and more!
Use this track for:
Epic Montages
Cinematic videos
Blockbuster videos
Aggressive videos
Movies / Films
Hollywood videos
Powerful videos
Trailers
YouTube videos
Vimeo videos
Slideshows
Video Games
Training videos
Sport videos
Fitness videos
or any kind of projects, titles, advertisements, presentations or commercials!
The track length is 2:02 and it is provided in both wav and mp3 formats.
All Versions are provided in both Wav and Mp3 formats.


Send me a msg and follow me!
You Can Find Me Here