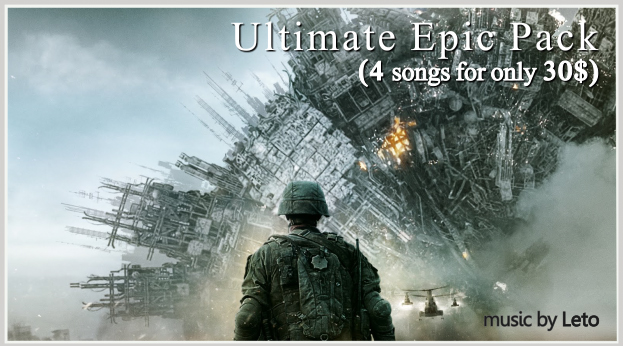 Cinematic music pack with three songs great for movies, games, trailers, videos and much more. Here you can hear many different instruments like strings, violin, cellos, choirs, drums, brass, trumpets etc.
Buying this pack you will get these songs:
1. Victory (1:33)
2. Epic Adventure 1 (1:42)
3. Epic Adventure (2:02)
For more similar packs/tracks visit my collection!!!