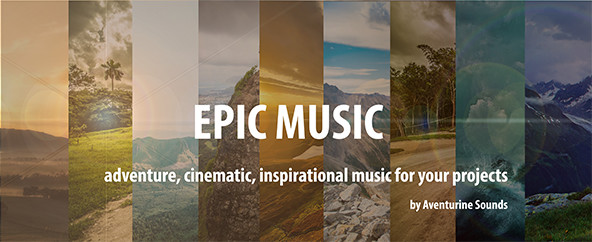 Epic Adventure Pack:
Include:
Epic orchestral track . You can use social video , inspiring promo commercials, trailers or other video projects.
Epic orchestral composition in adventure style. You can use social video, as the title theme as a trailer or epic soundtrack to the video.
Epic track for inspiring video. Perfect to set the mood in the video for the social advertising or soundtrack or trailer. Instruments: Strings, brass,horns, piano, pulsating bass, orchestral percussion, special effects.
In archive includes all tracks to wav and mp3 formats with high quality.