ENERGETIC ROCK LOGO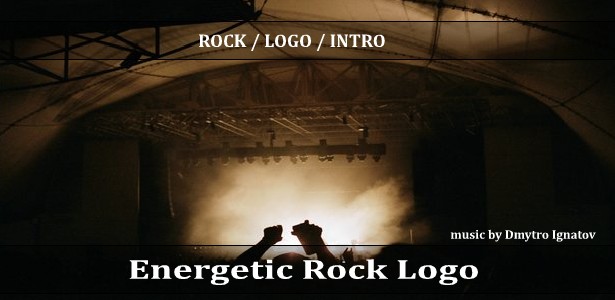 SAVE 50% BY GETTING THIS TRACK WITH Energetic Rock Logo Pack
Rock logo, strong, energetic, rocking, logo with hard rock vibe and feeling, sounds powerful, high energy, inspiring, motivational. This rocking logo is really heavy, groovy, catchy. Will be great intro, logo, opening for TV show, broadcast e.t.c., awesome for presentations, promotion, advertising, commercial.
Energetic Rock Intro can be used in opening for a video, corporate projects, advertising, commercial, corporate advertising, background videos, promotional videos, business videos, startup, slideshows, web videos, photography and video production, tv show, radio, broadcasts, presentations, product presentations and other projects that need a strong feeling of energy and power.
Instruments used: electric guitar, drums, bass
Mood: energetic, heavy, uplifting, strong, encouraging, inspired, motivational, catchy, positive, successful.