Energy Rock, Motivational Rock, Motivational Music, Motivational Indie An energetic, fun & feel good indie rock hit designed to bring life to your project!
Simple & catchy from the first moment, this track will pump up your audience and leave them smiling. A perfect fit for Commercials, Advertising, Action, Sports, Games, Podcasts, YouTube Videos, Films and projects that need a boost of energy.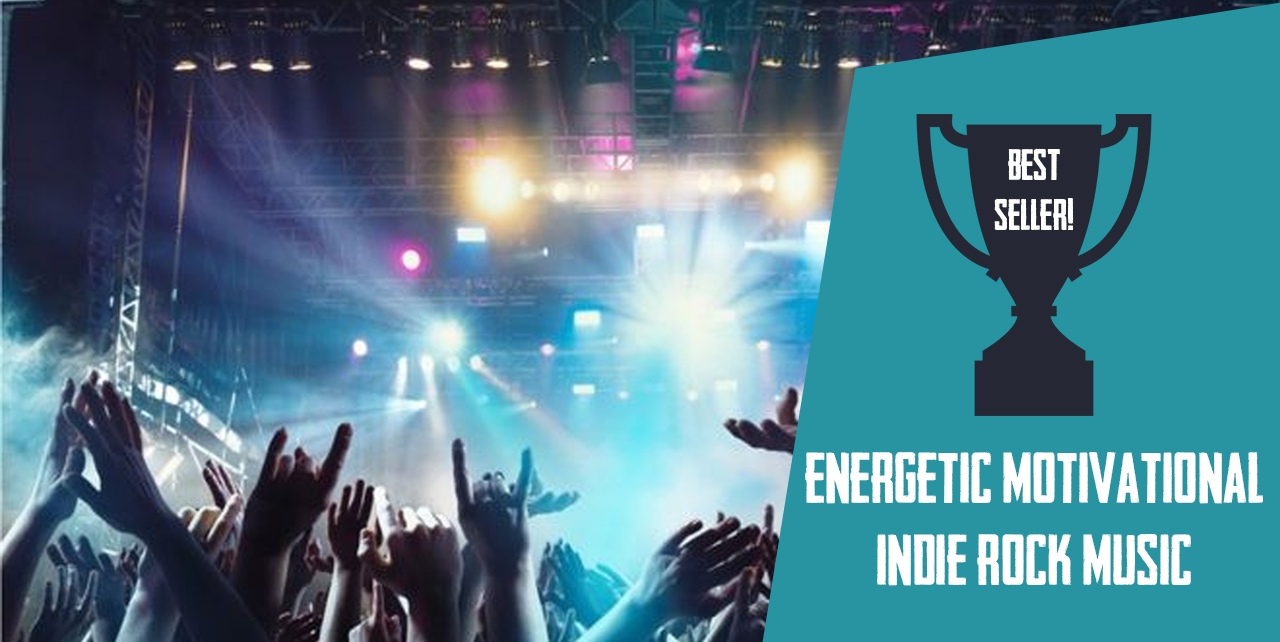 Energetic Indie is Commercial track in the style of Indie Music for your Energy Music video and projects. This Energy track with festival Drive mood is very nice for Energetic Summertime movie and video about a Active and Dynamic stories.
In this Dynamic and Spirited music I used: Energy Indie instruments, big Punchy Drums and Energetic Guitars, Powerful Bass, Energetic beat and groove, classic piano chords.
Live Acoustic guitars, bass guitar, power chords electro guitars, vintage piano, bells, stomps and claps, drums and percussion. Energetic and positive sounding.
Energetic Motivational Indie Rock Music – 3:25
Energetic Motivational Indie Rock Music (without Vocal) – 3:25
Instrumental version of track starts at 3:25 of the preview file.
Both WAV and MP3 versions of the track are included in the download package.
Simular tracks: