Pack consist of great romantic and inspiring songs, played with acoustic guitar, piano and other instruments. It's really beautiful, positive, and lovely – sound really inspirational, with love, creating calm and inspiring mood and atmosphere. It's awesome for wedding videos, presentations, love story, slideshows, corporate, commercial, family footage, nature video, children video, advertising, etc.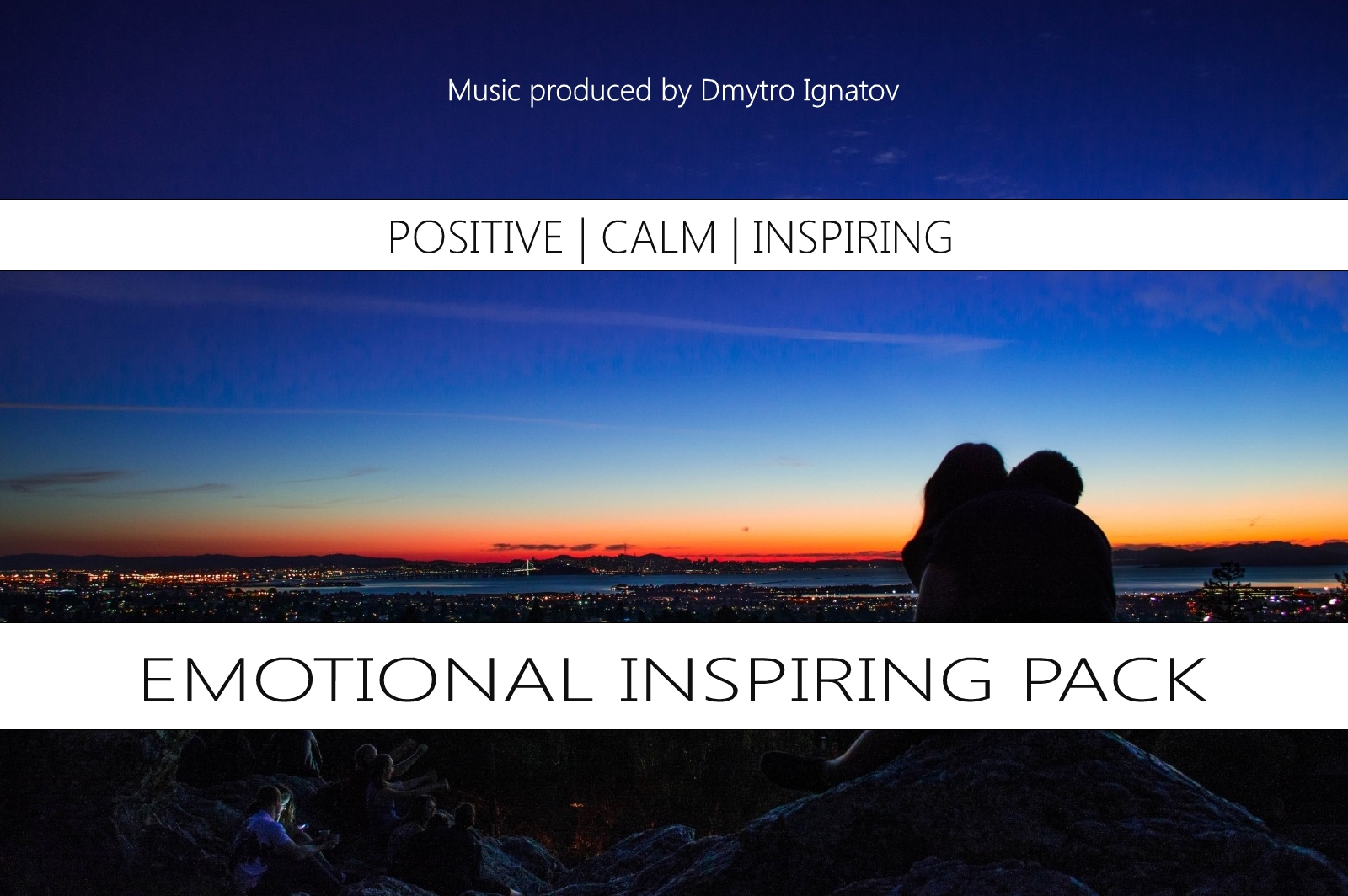 Songs in the pack:
1. Romantic Inspire Length: 2:27 Beautiful and inspiring, sentimental romantic acoustic guitar song, featured percussion, drums, bass, bells, strings. Really great for inspiring video production because of its calm and positive sound. Sound really relaxed and motivational, peaceful and refresh. Enjoy it! It will work great with your production. Sounds like: inspiring music, relaxing music, emotional music, calm acoustic, beautiful slow music, romantic acoustic music, piano guitar music, emotional piano, emotional guitar.

2. Inspiring Acoustic Love Song Length: 2:33
Inspiring Acoustic Love Song' – inspirational and beautiful, upbeat and emotional, loving and gentle, positive and motivational, peaceful romantic and calm background instrumental music . This uplifting inspiring acoustic song is amazing solution for all of your royalty free music needs. This stock music instrumental can be used for beautiful inspiring slideshows, inspirational and love Youtube videos, Tv, film, movies, websites, advertising, wedding videos and slideshows, commercial, business videos, music for presentations, music for children and much more projects that need positive inspiring mood, happy feelings, love and smiles.

3. Romantic Inspiration Length: 2:10
Mood: romantic, calm, peaceful, relaxed, soft, gentle, hopeful, beautiful, inspired, motivational,