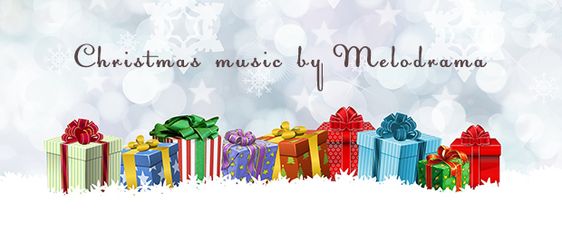 Emotional Christmas Pack
Emotional and inspiring Christmas background music pack featuring warm pizzicato strings, sweet piano melody, acoustic guitar, french horn, glockenspiel, bell sounds and choir in the optimistic and positive mood.
It`s great for emotional Christmas stories, Weihnachten, Noël, La Navidad, Christmas celebration, wonderful Christmas video, Christmas celebration, Xmas slideshow, winter holidays, Christmas movies, Christmas party, Christmas dinner, Christmas movies for children, YouTube video, etc.
Christmas Time is Here! Merry Christmas!
This pack contains 3 music pieces (and variations)
Emotive Christmas Piano and Orchestra (2:00)

An emotional christmas music featuring inspiring fairytale piano melody with warm pizzicato strings, emotional violins, french horn, bell sounds and choir.
Christmas Inspiring (1:00) Bright and sparkly orchestral Christmas royalty free music piece to get you in the Holiday Spirit in the positive and festive mood. Featuring orchestral strings, woodwinds, brass, children's choir, bells, glockenspiel, chimes, acoustic guitar and drums.
Christmas Inspiring – Main Version (1:00)
Christmas Inspiring – Short Version 1 (0:30)
Christmas Inspiring – Short Version 2 (0:15)
Christmas Inspiring – Ending (0:02)
Emotional Christmas Story (1:15)

We created this elegant emotional royalty free music for your romantic Christmas video projects and films. Well balanced sweet piano melody and beautiful strings is a perfect combination for a romantic, wedding, Christmas, love, Valentine's love story videos and as a background music for film and movie trailers.

High Quality 16-Bit Stereo, 44.1 kHz WAV and 320 kbps MP3 formats in zip file. Thanks and hope you enjoy your purchase. Please take a moment to rate it.