Emotion Piano
Emotion Piano
– this
emotional piano
music track is full of
inspiration,
sentimental mood, hope, beauty and notes of sadness and
emotion.
Inspiring piano, beautiful strings, touching cello
will make your project truly come to life! Perfect for that
hopeful, melancholic emotional beautiful inspiring videos
videos, as well as
social experiment videos, documentary and slideshow
video projects.
Carefully crafted and designed to showcase the emotions in any kind of media project from a slideshow to a movie.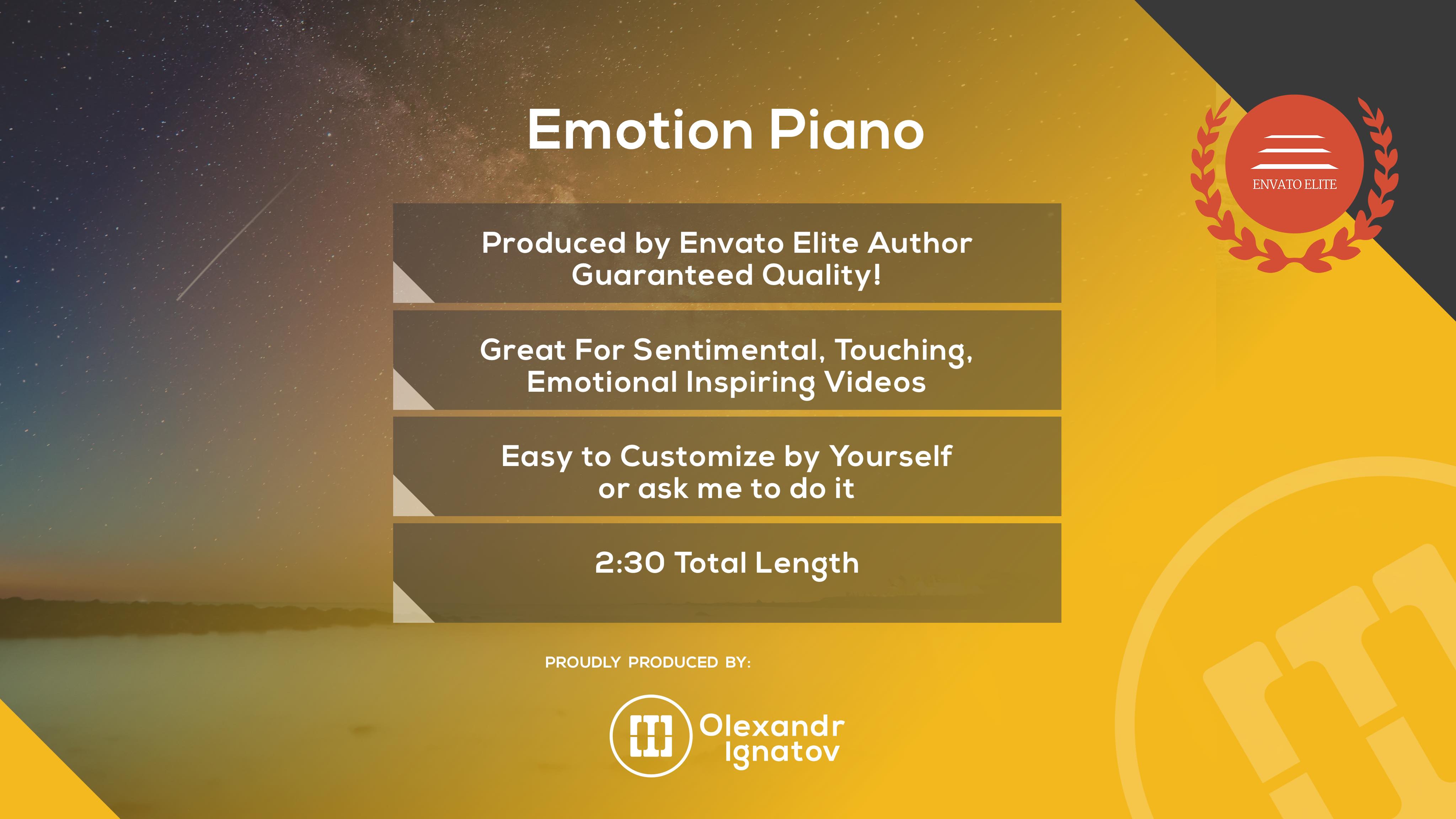 WHAT YOU GET?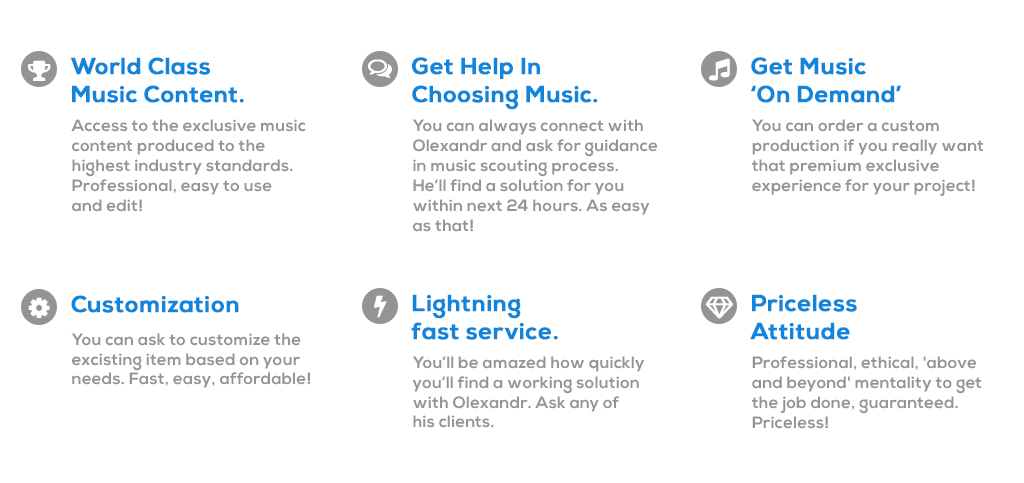 FOLLOW ME FOR A DAILY UPDATES