Description
This futuristic and electronic beat makes the listener feel insiping and thoughtful, dips into a special clilled mood.
Chilled, futuristic and electronic beat with atmospheric, thoughtful and inspiring mood. Professionally composed, arranged and mixed track suits a large variety of projects, because of featured piano, strings, synths, vocal chops, synth bass, drums. All these instruments together make magic happen.
Skyrocket your project with premium quality sound delivered to you by EpicKeyz!  
Use it in business presentations, advertising, commercial promo, corporate media, corporate presentation, corporate videos, election interview, event, future of the corporation, growing community, infographic, introduction, marketing potential, production extension, prodution instruction, profit growing, significant earnings.
Bank, coffer, countinghouse, credit union, depository, exchequer, fund, hoard, investment firm, repository, reserve, reservoir, savings, stock, store, treasury, trust company, vault.
Farming, agriculture, agronomy, breeding, cultivation, culture, feeding, fertilizing, gardening, gleaning, grazing, growing, harvesting, homesteading, hydroponics, landscaping, operating, production, ranching, reaping, seeding, threshing, tillage.
Medicine, evolution of medicine, medicine care, pharmaceuticals, pills, the explanation for the pharmacy.
Video, dynamic slideshow, film, inspiring slideshow, intro, montage, motion graphic, movies, opening, teaser, trailer.
YouTube, Instagram, Facebook, VK, Vimeo, Youku, Tudou, Nicovideo,  Dailymotion, Videohive, etc.
Podcast, online radio, TV, audiobook.
Technology, automation, machinery, computers, mechanics, mechanization, robotics, telecommunications, applied science, electronic components, hi tech, high tech, industrial science, scientific know-how, scientific knowledge, technical knowledge, artificial intelligence, robotics, development of 'thinking' computer systems, expert system, intelligent retrieval, knowledge engineering, machine learning, natural language processing, neural network, blockchain.
Real estate, architecture, landscape design.
and more…
Purchasing
You can choose up to
5 licenses
available to the right of the preview.
After purchasing, you'll get ZIP-folder with all version available in this music item. Each version are available as .mp3 (320kbps, 44.1kHz) and .wav (44.1kHz, 16bit).
About EpicKeyz

Hi! My name is Vladislav (EpicKeyz). I'm from Ukraine. Having 9 years' experience I can produce music in many genres such as Corporate, Modern Pop, EDM, Deep House, Tropical House, Hip Hop, Cinematic, Acoustic, Ukulele, Happy, and others.
EpicKeyz specialize in creating a premium quality music for a wide range of projects such as advertising, business, commercials, cartoons, corporate videos, documentaries, fashion events, explainers, inspiring and motivational videos, marketing campaigns, medicine, presentations, promo videos, real estate, slideshows, science and technology, TV, radio, YouTube videos, film production, tutorials, wedding, video games, vlogs, etc.
Trusted by 500+ clients worldwide from bloggers and freelancers to film studios and advertising agencies.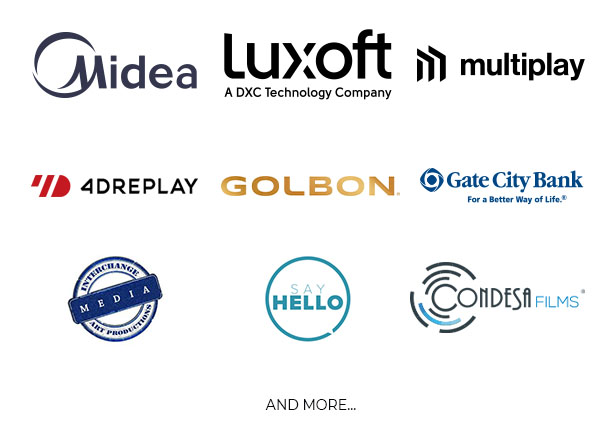 In the
profile 
you can find all my music. Thanks for paying attention to my work!
Still can't find what you're looking for?
If you need any changes on one of my tracks or you need custom music production, ghost production, so feel  free to contact me via email epickeyzprod@gmail.com and we'll discuss our future works.
Using my music on YouTube
My music was registered on ContentID. So, after you uploaded your video with my music you'll get a copyright notice on YouTube, but don't worry! It's very easy to clear it! You simply need to let YouTube know that you have licensed the music and have the rights to use it.
Just follow these steps: 
1) Go to YouTube Studio, then go to your videos. Click on "Matched third party content"
2) After you click "file a dispute", select the option "I have a license or written permission from the proper rights holder to use this material".
3) In the "Reason for dispute" box, copy/paste the contents from your purchased license certificate (accessible via the Downloads section in your Envato Market account).  You may also wish to include the statement "A license to use this royalty-free music by EpicKeyz was purchased from AudioJungle.net".
4) That's it!
Once you submit the dispute, claims are usually cleared within 24 – 96 hours. If any issues arise, contact me via email epickeyzprod@gmail.com
For all VideoHive authors!
You are welcome to use any of my preview tracks for your projects provided you give my music track a link in your description (like "featuring the music track 'TrackName' by EpicKeyz"). Also, please send me an email to let me know about your item so that I can include links to your item in my profile and item descriptions to help promote your project. Thanks! ~ EpicKeyz.
Dear buyer!
Thank you for choosing my music for your projects! I appreciate it! Thank you so much!
If you bought my music tracks, I'm glad to hear any feedback from you! I'm trying to provide the best customer service to meet your needs, so, don't forget to say thank you by rating items with 5 stars. Thanks!

Stay tuned, because I'm releasing new music!
Lets stay connected!


The last words
I'm glad to hear any feedback from you! I'm trying to provide the best customer service to meet your needs, so, don't forget to say thank you by rating this item with 5 stars!