Drive pack – powerful, driving, commercial, dynamic themes! For your ads! This tracks contains – punchy, funk, extreme, electro elements and groovy, upbeat, urban, cool, rhythmic, uplifting and inspiring vibes. Perfect for retro commercials and presentations, retro-futuristic films, animations and games, youtube and vimeo movies (about 80s, retro dance party, sport, cars, fitness, racing, cup, space, etc.) and many more projects Royalty free background music audio.
Tracklist:
1. – Football 2:19
2. – Funk Motion 1:57
3. – Summer Hype 2:14
Total duration is 6:29
Dear customers, please don't forget RATE your purchase, it will help me to make the music for you better!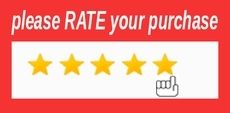 Also this PACK is perfect for event photographer, filmmaker, corporate, small business, web, vlog, real estate, government, crowdfunding, school, university, indie film and festival.