"Diddy Da Di Da Song" is one of my favorite songs I've created this year. It's extremely fun and exciting with a fresh sound. The catchy vocals will have you singing along immediately. This song will work great with so many projects including; commercials, advertising campaigns, promos, fashion, and just anything exciting! Instruments: Electric Piano, Bass, Organ, Hand Claps, Drums, Vocals
You will also receive a FREE instrumental version that will be included with your purchase.
Sounds Like: Pharrell Williams – Happy
Files included in the zip:
Diddy Da Di Da Song (2:36) WAV & MP3
Diddy Da Di Da Song – Instrumental (2:36) WAV & MP3
Thanks for purchasing and please remember to rate





LISTEN TO ANOTHER POP HIT HERE: WALKING ON WATER
SAVE MONEY AND GET THIS TRACK IN MY NUMBER 1 POP HITS MUSIC PACK!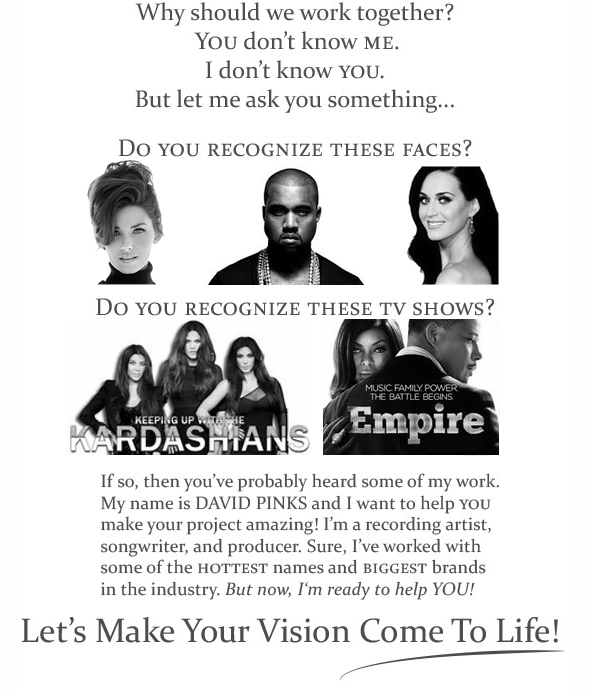 QUICK SEARCH