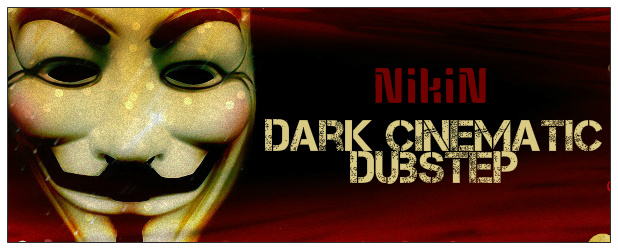 Dark Cinematic Dubstep is…
- a harsh and brutal sounding cinematic track, with various dubstep elements, like deep subass as well as big distorted growl sounds. Everything sounds aggressive and distorted here, with big cinematic trailer type hits, robotic and metallic stabs, creating a sound inspired by the game scoring work of Noisia.
- beside the distorted wobbles and monster bass sounds, the track is full of dark elements, like futuristic scifi pads and as well mysterious low strings which add more space and dimension to the music. The beat is made of the rather typical 140 bpm dubstep drums, hitting hard, deep and wide and providing a slow driving rhythm, which further enhances the epic and massive feel of the whole composition.
Useful as…
- background music for commercials, media advertising, websites or video presentations for projects dealing with dark, pg-rated video games, like shooters, action-adventure or hack and slash. It can also work for movie trailers and scores, mostly action thrillers or horror films.
- the big and dark spacious atmosphere is very good for depicting alternative realities or epic battles with the forces of evil, like the Devil or villain demons, very common characters in modern video games. It is also great for shows or After Effects projects used as cool and SF intros to various hi-tech or virtual reality visuals.