Try a similar new track: https://audiojungle.net/item/dangerous-2/20908876
I present to you my new epic and cinematic track. It goes well with the announcer's voice. Perfect for advertisement. Everywhere where it is necessary to create a serious and tense atmosphere.
Medium tempo, hard moderately track. For a background in game, film, or in another media where you want to emphasize the tension of the moment.
Analog bass sets the rhythm. The various drums and percussion support and add to the atmosphere of danger and nervousness. Electric guitar filled the far space. A synth sounds complete the overall sound picture.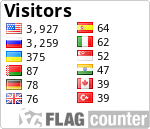 Cinematic Epic Trailer Piano Dramatic Strings Film Emotional Action Movie Powerful Inspiring Orchestra Orchestral Adventure Hollywood Heroic Inspirational Intro Beautiful Motivational Romantic Sentimental Energetic Uplifting Soundtrack Drums War Dark Emotional Motivation Cinematic Trailer Dark Trailer Motivational Epic Emotional Inspiring Piano and Strings Inspiring Cinematic Background Trailer Adventure Dramatic Motivational Intro Action Epic Cinematic Trailer Music Inspiring and Uplifting Cinematic Trailer Transition Blockbuster Trailer Intense cinematic Dramatic Emotional Trailer Epic Actional Trailer Darkness Fals Epic Evolution Epic Hope Drama Inspiring Cinematic The Arrival Intense Hybrid Trailer