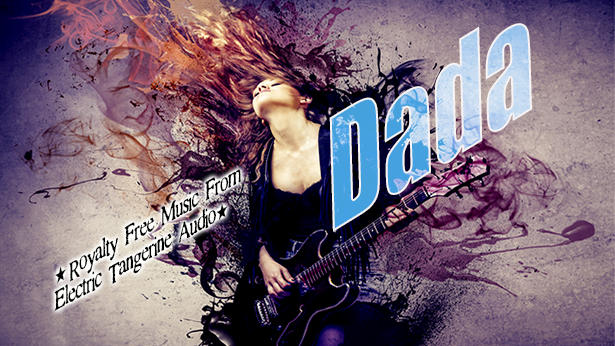 An upbeat, fun and enthusiastic indie pop / hard and heavy rock track with addictive anthem like power, great female background vocal hooks and a feel good rock radio vibe.
"Dada" is a fast paced, cool, animated & melodic high energy rocker with powerful guitar riffs and an infectious party feel.
The fast moving, lively, exciting, get up and go feel of this track makes it perfect for Various Projects, Spot Production Youtube, Energetic Sports Promos, Catchy Web Videos, Podcasts and General Commercial Use.
Includes 2 Different Versions in both Wav and MP3 Format.
(1) with Girl Backing Vocals – 2:06 (preview 0:01)
(2) Instrumental Version – 2:06 (preview 2:06)

We upload new tracks regularly. You can keep up to date on our new releases, as well as updates, news, and shared information, by joining us on these social networks.