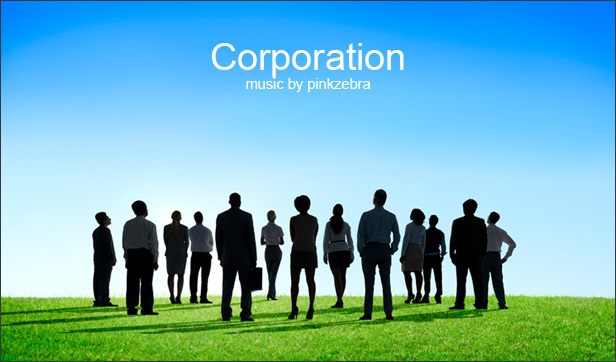 Inspiring Corporate Background Music
Create inspiring corporate videos with this uplifting and positive background music track. This track has a big sound yet won't get in the way of an announcer. It has been designed to smoothly fit behind a wide variety of business media productions and to drive the video with plenty of energy without overpowering it.
Music for Business Presentations
Bring life to your business presentations with the optimism and clarity this music track provides. Give your message an undercurrent of confidence and strength.
Flexible Design
For added flexibility, two versions are included: a full version, and one without the piano melody.
Files included in the zip:
Corporation (2:37), WAV and mp3
Corporation – no piano melody (2:37), WAV and mp3

To find similar music follow these tags:






Top-sellers, Songs with Vocals, and New Music



Related marketplace items using this track:
Speed Search
Web and social media links






Attention all VideoHive authors:
You may use any of my preview tracks for your VideoHive items provided you give my music track a link in your description (like "featuring the music track 'In the Moment of Inspiration' by pinkzebra"). Also, please send me an email to let me know about your item so that I can include links to your item in my profile and item descriptions to help promote your VideoHive item. Thanks! ~pinkzebra