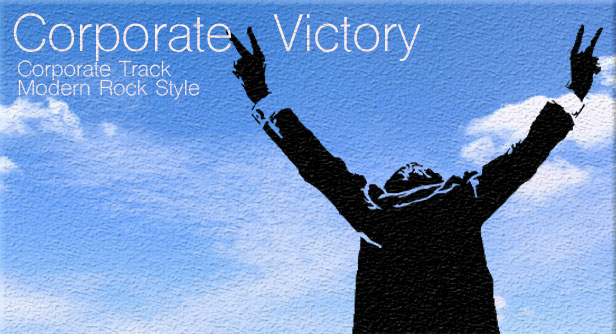 Corporate Victory – Corporate Track in Modern Rock style with Delay guitar, crunch guitar , bass in groove and upbeat rhythm. The track very powerful, cheerful, bouncy, motivational and uplifting moods.
Perfect for any positive project for corporate, successful and energetic video, advertising.
Have 5 Version :
1. Corporate Victory_full version (2:43) preview at 0:00
2. Corporate Victory_15sec version (0:20) preview at 2:43
3. Corporate Victory_30sec version (0:31) preview at 3:03
4. Corporate Victory_60sec version (0:59) preview at 3:34
5. Corporate Victory_loop (8 bar) version (0:15) preview at 4:33

You might also like same mood Optimistic Lite Rock, Looking Ahead, The Initiation and You can find similar items at Motivational-Uplifting Collection or Rock Collection.
ENJOY!!!
Thank you for your interested and purchased.