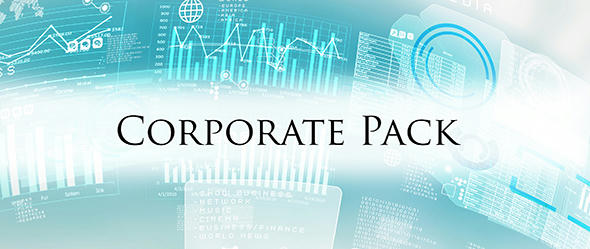 Description: "Corporate Pack" is a pack that includes high quality inspiring and uplifting tracks, with a positive and upbeat vibe, perfect for optimistic, emotional, motivating moods, featuring delayed guitar, warm piano, violins, cellos, basses, drums and bass guitar. This pack will be suitable for any type of corporate projects, tv sports, you-tube videos, advertising, video-games, business video and presentations, etc. The pack includes four tracks, 09:12 mins total. Check description of each track in the links!
Included Tracks:
1) Uplifting – 2:15
2) Motivational – 2:09 (starts on 2:16 in the preview)
3) Corporate – 2:08 (starts on 4:25 in the preview)
4) Motivate – 2:39 (starts on 6:33 in the preview)
Thank you for purchase! Don't forget to rate this item!