Corporate Pack Vol.12
Corporate Pack Vol.12
– collection of three top quality
inspiring and clean corporate ambient
music tracks to present you with options, give you variety in editing process and a
50% savings
all together! It's
light, uplifting and motivational
with a
happy
mood and
well being
atmosphere.
Designed for a:
advertising/commercial
corporate video
inspiring presentation and infographics
lifestyle video
travel video
slideshow
digital marketing
promo video
innovation/technology video,
website
tutorial,
explainer,
gaming videos
vlog/series
and so many more!
Don't compromise on quality, as you deserve it! Get "Corporate Ambient Pack 12" today or save it for later! (add to cart, bookmark or favorites)
The pack consists of:
1. Corporative Inspired (2:11)
2. Modern Presentation (2:38)
3. Inspire Uplifting (2:17)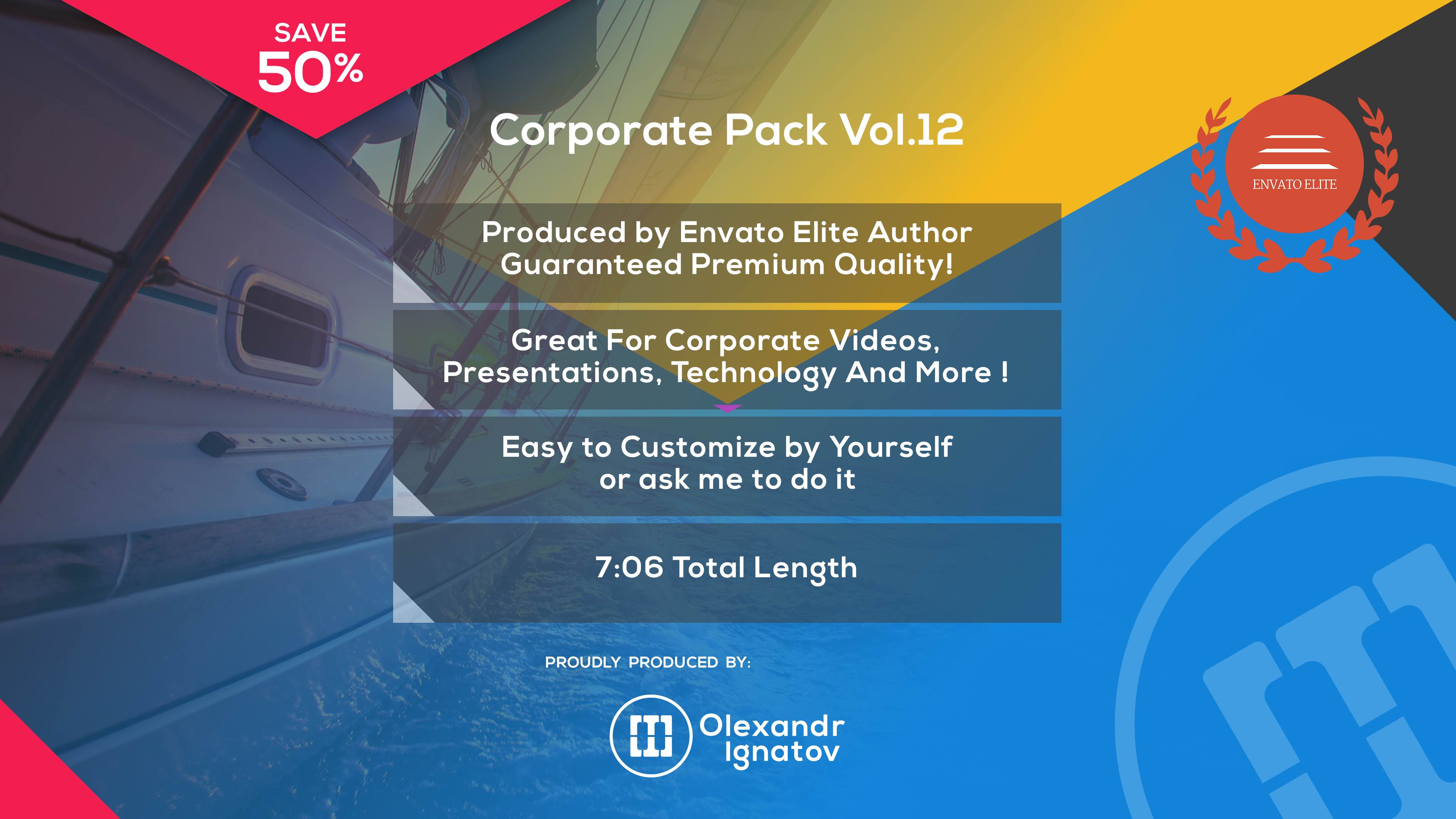 WHY OLEXANDR IGNATOV?








FOLLOW ME FOR A DAILY UPDATES