Corporate Motivational Music
Inspiring and uplifting corporate music track, with a positive and motivational vibe, ( 3 Versions Included ) featuring acoustic and electric guitars, piano and violins, synthesizer, bass guitar and drum, perfect for motivational corporate video productions and successful media projects. Take your project's production value to a whole new level, and impress your viewers.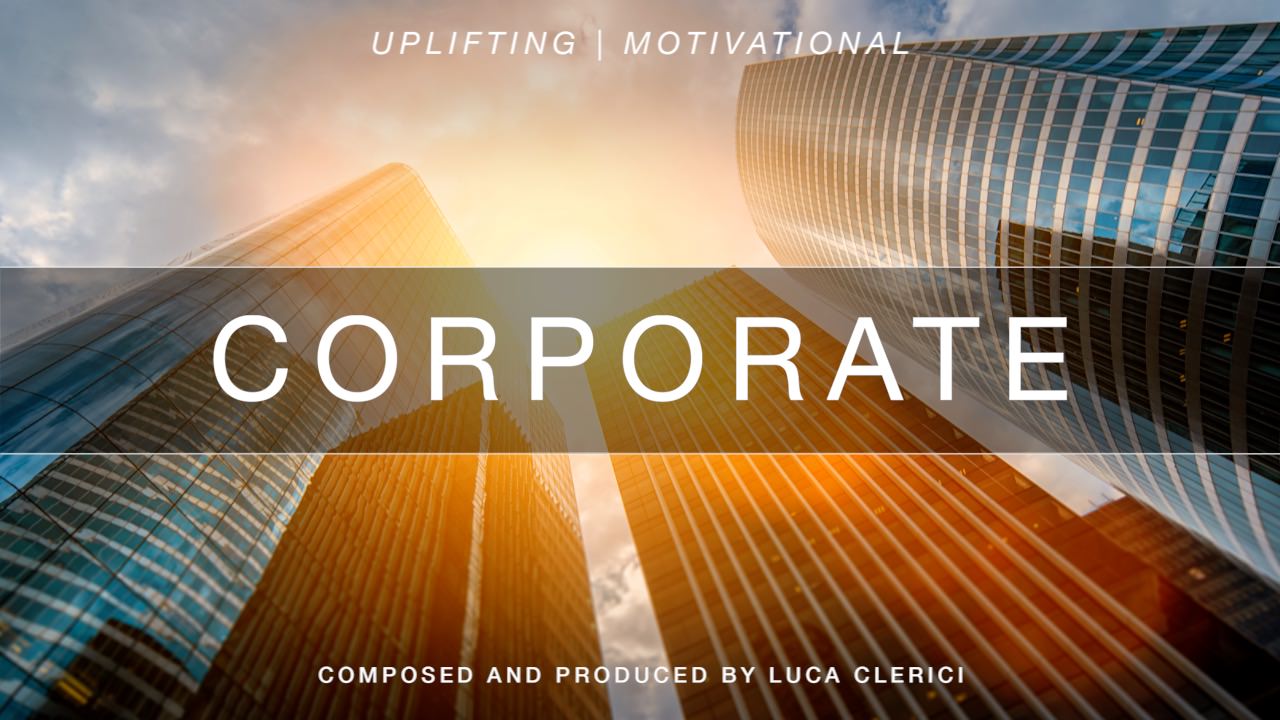 Suitable For
Background music for corporate trade shows presentations, uplifting music for business documentaries, inspiring music for corporate events, motivational music for corporate interviews, music for successful corporate projects, background music for explainers and infographics, top real estate agency promotions, engaging music for aerial photography slideshows, luxury real estate presentations, real estate aerial video photography, drone video service for real estate agencies, university presentations and scholastic programs, university virtual tours and interactive videos, uplifting music for foundations events, background music for internet service promotions, positive music for web agency promotions, medical and healthcare commercials, beauty and wellness advertising, motivational music for sport medicine commercials, uplifting music for social media marketing, corporate background music for television advertising, background music for voiceover and radio commercials.
If you liked and purchased this item, please don't forget to rate it with 5 stars in your "Downloads Page" thank you!



Inside the Pack
1. Corporate Motivational Music – Full version (2:46)
2. Corporate Motivational Music – Short version (0:55), starts at 2:46 on preview
3. Corporate Motivational Music – Short version (0:39), starts at 3:41 on preview
All versions are included in this Music Pack
Full quality WAVE (16bits 44.1kHz) and High quality Mp3 (320 kbps) included.