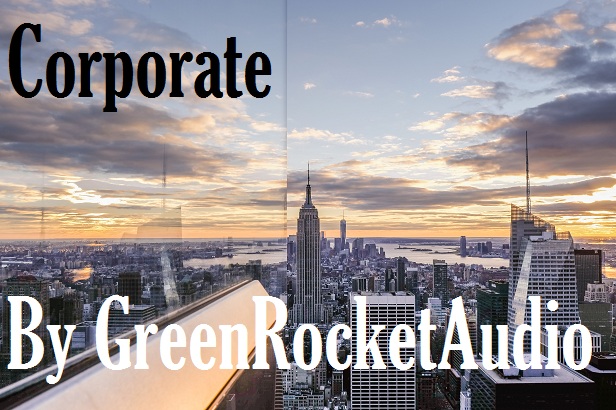 Based on my original AudioJungle item Corporate

Perfect for presentations, commercials, youtube, travel projects and corporate use.

What's inside
-
14 "no tails" song sections
, trimmed on the beat to help you quickly arrange and snap together a guide track for your project.
-
15 matching "tails" song sections
, with natural audio endings for smooth transitions and a seamless final result.
-
2 ready-to-use demo arrangements
for extra convenience and inspiration.
-
PDF step-by-step instruction
to help you how to use kit
Song section
01_Intro_A (0:08)
Intro features guitars, muted guitar, shaker and kick

01_Intro_B (0:08)
Intro features guitars, muted guitar, shaker and kick

03_Intro_C (0:08)
Intro features guitars, muted guitar, shaker, piano and kick

04_Intro_D (0:08)
Intro features guitars, muted guitar, shaker, piano and kick

05_Verse_A (0:08)
Verse features guitars, muted guitar, bass, shaker, piano and kick

06_Verse_B (0:08)
Verse features guitars, muted guitar, bass, shaker, piano and kick

07_Verse_C (0:08)
Verse features guitars, muted guitar, shaker, bass, piano, melody, clap and kick

08_Verse_D (0:08)
Verse features guitars, muted guitar, shaker, bass, piano, melody, clap and kick

09_Verse_E (0:15)
Verse features guitars, muted guitar, fast shaker, bass, piano, melody, clap and kick

10_Verse_F (0:15)
Verse features guitars, muted guitar, fast shaker, bass, piano, melody, clap and kick

11_Chorus_A (0:08)
Chorus features guitars, muted guitar, fast shaker, bass, piano, melody, clap and kick

12_Chorus_B (0:08)
Chorus features guitars, muted guitar, fast shaker, bass, piano, melody, clap and kick

13_Chorus_C (0:08)
Chorus features guitars, muted guitar, fast shaker, bass, piano melody, clap and kick

14_Chorus_D (0:08)
Chorus features guitars, muted guitar, fast shaker, bass, piano melody, clap and kick

15_Outro_Sample (0:05)
Outro features piano, cymbal, kick, bass

Demos
Demo 1 2:24
Based on original but has some changes

Demo 2 1:15
Short version for 1 minute project

Preview file contain 2 versions: extended version and short version. Short version starts at 2:24