Hello) An inspiring and bright background track perfect to set an optimistic and motivational mood.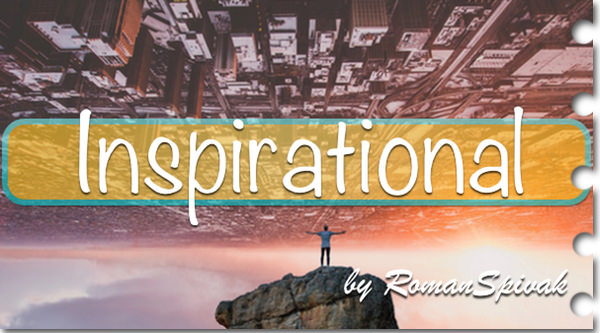 Bright synthesizers, air piano, energetic drums and bass create a lofty mood. Suitable for uplifting and inspiring projects, love story, social project, including corporate presentations, YouTube videos, tutorials, slideshows, wedding, montages, openers, business videos, science and technology projects, lifestyle and travel, medical and health videos, real estate, startup videos, app promos, explainers and more…
Instruments: Basse, Drums, Clap, Guitar, Mute Guitar, Piano, Synth, Sine.
For greater flexibility I added background version and 3 loops.
01_Corporate_Inspirational_Motivating_Background (2:22) 02_Corporate_Inspirational_Motivating (2:22) 03_Corporate_Inspirational_Motivating_Loop_A (0:16) 04_Corporate_Inspirational_Motivating_Loop_B (0:16) 05_Corporate_Inspirational_Motivating_Loop_C (0:16)
You can easily add voice-over (narrator voice), so that the mid channel track has a place for him. At the same time, I took care of mono compatibility. This track will sound good on any device. Key – Gm. Tempo: 120BPM. Includes Mp3 on Wav files.
If you want more moods: please stay in my "Portfolio" , or let me know. I hope you enjoy this track and find it useful for your media. I love to see what you are doing with my music, so please email me a link of your finished product. Thank you for attention! If you like , please place a rating and comment)))
Sincerely, Roman Spivak