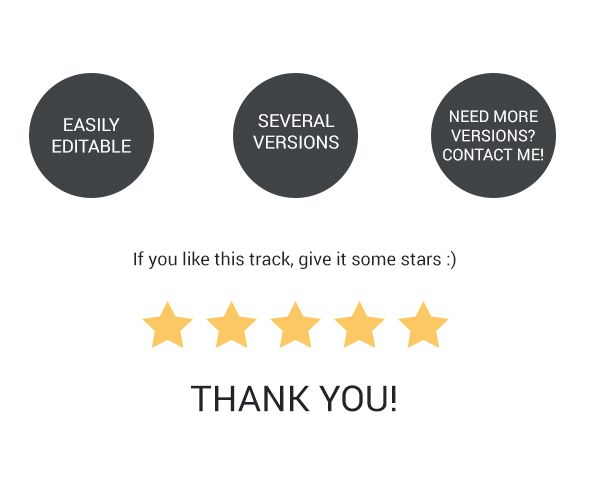 Energetic, cool and motivational background rock music track. Try this tune if you want to add some power to your project!
Featured instruments: distorted guitars and synths, punchy drums and percussion, deep rock bass, "hey" vocal hooks
Sounds great in:
active commercials;
trailers and teasers;
sport videos;
motivation videos;
epic slideshows;
action openers;
and any motivational projects.
This item includes:
Cool And Powerful Rock – 2:07 (starts at 0:00 in preview);
Cool And Powerful Rock_short – 0:55 (starts at 2:07 in preview);
Cool And Powerful Rock_loop – 0:51 (starts at 3:01 in preview);
All versions are represented in WAV an MP3