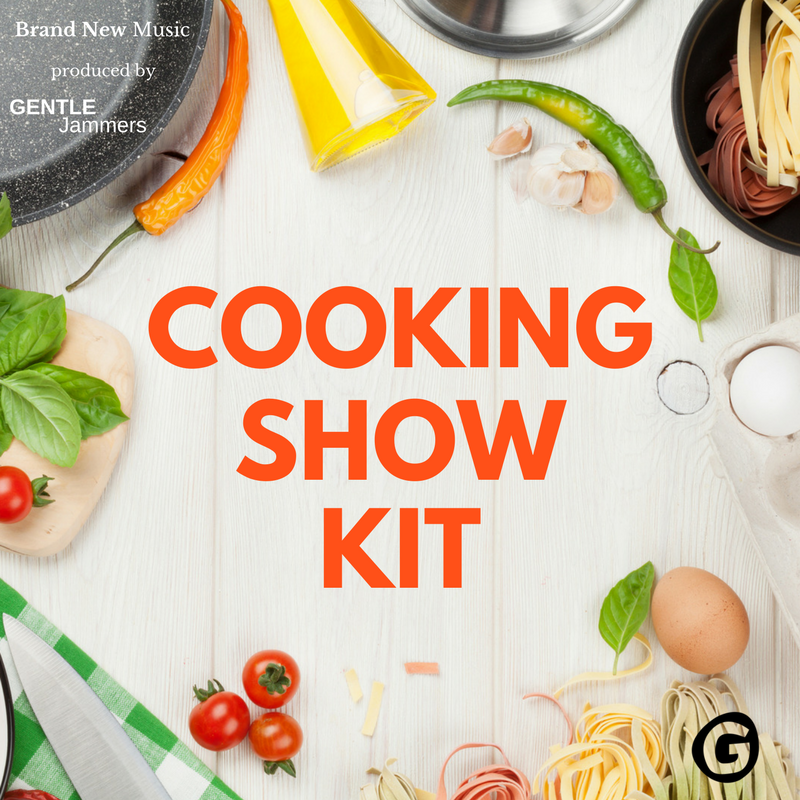 Cooking Show is an upbeat, funny, cheerful, electro swing song with a positive mood and a catchy melody.
Featuring jazz guitar, energetic swing drums, upright bass, tenor sax, baritone sax and accordion.

Perfect for:
Cooking Show
Kitchen Videos
Cooking Tutorials
Fun Marketing Videos
Travel and Holiday's Videos
Promo Videos
Commercial and Advertising
Kids and Children's Projects
Funny and Charming YouTube Videos
Video Background
Movie
Presentations
Websites
Vlog
Viral Marketing.

Based on the original AudioJungle track: Cooking Show

Included with the zip file are 3 ready-to-use demo arrangements.

► Demo 1: 2:28
► Demo 2: 2:09
► Demo 3: 1:53

What's Inside:

13 "no tails" song sections, trimmed on the beat to help you quickly arrange and snap together a guide track for your project.

13 matching "tails" song sections, with natural audio endings for smooth transitions and a seamless final result.

3 ready-to-use demo arrangements for extra convenience and inspiration.

A PDF step-by-step instruction to help you how to use the kit
All audio files are provided as high-quality WAV (44.1 kHz / 16-bit).

WAV files included in this MUSIC KIT:

01_Intro_Guit (0:07)
Intro guitar and hi-hat

02_Chorus1_Sax (0:15)
First chorus feat. sax

03_Chorus1_Clap (0:15)
First chorus adding clapping

04_Verse1 (0:15)
First verse feat. accordion

05_Break_Fill (0:02)
First break with fill

06_Break_NoFill (0:02)
First break with no fill

07_Intro_Rising (0:08)
Intro with rise effect

08_Chorus2_BigBand (0:15)
Second chorus adding big band samples

09_Chorus2_Clap (0:15)
Second chorus adding clapping

10_Break2 (0:04)
Second break

11_Verse2_Sax (0:15)
Verse feat. sax

12_End_Long (0:08)
Long version end

13_End_Short (0:03)
Short version end



Thanks for stopping by! Feel free to contact me for anything you need.
PLEASE RATE THIS ITEM AFTER PURCHASE!




YOU MAY ALSO LOVE THOSE SIMILAR SOUNDING TRACKS: