Sound fx pack for logos, openers, games, video fx, radio fx, websites, flash animations, clips, cinematics and anything else.
Pack inqludes whoosh sounds, bell tink sounds, transition sounds, movements, ascend and descend sounds.


Company Promo SFX full: 0:45
SFX 1: 0:01
SFX 2: 0:01
SFX 3: 0:04
SFX 4: 0:01
SFX 5: 0:03
SFX 6: 0:01
SFX 7: 0:03
SFX 8: 0:03
SFX 9: 0:03
SFX 10: 0:01
SFX 11: 0:01
SFX 12: 0:02
SFX 13: 0:01
SFX 14: 0:01

First Sound fx in list, Company Promo SFX full is 0:45 sec. long and designed for Videohive Author C4DMEMBER and used in this video: Company Promo. You can use this sound fx in this video. Instructions are in file list.

Videohive projects featuring this track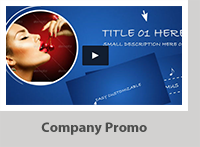 Logos and Idents Collection – My logos & idents
Also see my featured track: To the Sun
Feel free to contact me to discuss custom edits and collaborations.
Also, don't forget to send a message and let me know what projects you plan on using my music or sounds with and I'll be happy to feature them on my profile page.
Thanks for purchasing.
Please, don't forget about rating, it is big stimulus for me, but for you it's just click on star.
Enjoy My music and sound fx!