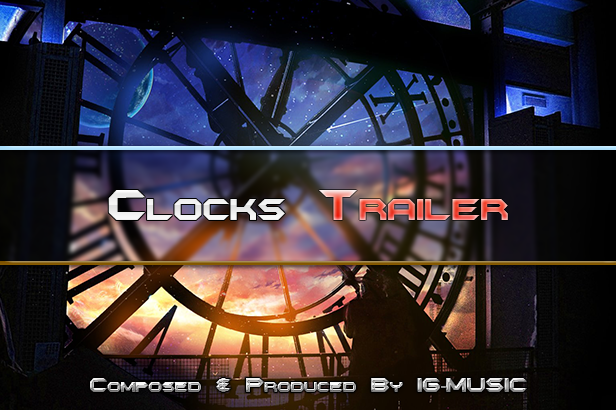 This Clocks Mechanical Blockbuster Trailer track is a perfect track to fit your next blockbuster, hollywood projects!
Instruments used in this track:
Trailer Percussion
Etherial Voices
Various Synths
Various Sound Design Elements
and more!
Use this track for:
Cinematic Trailers
Hollywood Blockbuster Trailers
Movies / Film Trailers
Video Game Trailers
Sports Trailers
Training Trailers
Fitness Trailers
Slideshows
or any kind of projects, titles, advertisements, presentations or commercials!
The track comes in 2 versions for your convenience (in preview order):
Full Version (No Vocals) : 0:31
Short Version (With Vocals) : 0:31
All Versions are provided in both Wav and Mp3 formats.


Send me a msg and follow me!
You Can Find Me Here