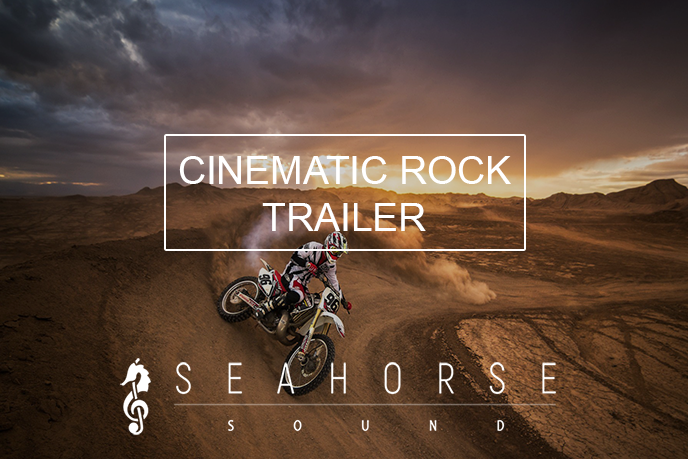 About Track
"Cinematic Rock Trailer" is cocky,energetic and cool music background with aggressive rock line, bouncy drums and lively shouts that emphasises brutal nature inside of composition. Exciting and intriguing waves evolves into heavy cinematic action and dangerous motivational atmosphere. It's not "just confident" it reveals more than that – irrepressible power, pushy drive and pure courage!
Ideal for TV, advertisement, commercial, presentation, slideshow, movie, party, travel video, holiday video, game soundtrack, sport video, motion, animation, youtube background, cocky show or fashion presentation, inspirational film, motivational video, adventure, radio, TV, web, news, brutal commercial and trailer, extreme, game competition, fight or fighting, action film, aggressive sport video, driving movie, race or racing video, any kind of action cinematic background.
WAV & MP3 versions are included.
Versions:
Main version (2:14)
Version 1 (1:01)
Version 2 (0:40)
Version 3 (0:32)