Cinematic Piano Big Pack
You have amazing chance to got 8 songs buying this pack! 3 versions provided for two of four songs, so that's really big pack of cinematic piano, orchestral piano music! Don't miss a chance to have all this piano beauty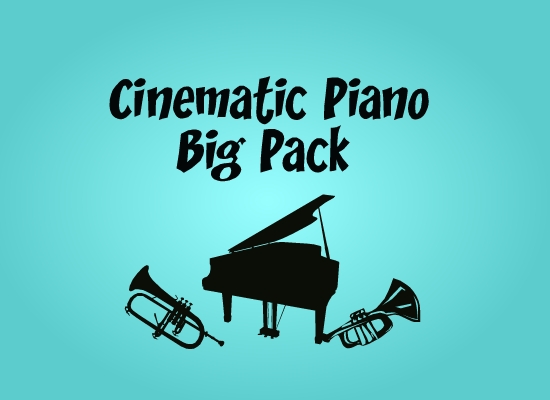 Songs in the pack:
1. Cinematic Trailer (3 versions) mark 0:00 (duration – 2:18 for each version)
2. Epic Cinematic Trailer Music mark 6:59 (duration – 3:08)
3. Beautiful and Dramatic Piano with Orchestra mark 10:08 (duration – 3:13)
4. Inspiring Motivational Piano(3 versions) mark 13:23 (duration – 2:18 for each version)
It sounds like inspiring cinematic piano orchestra music, with big epic beautiful sound in two tracks, and with more soft elegant, angelic and motivation sound in other two. All those versions provides a great choice to better match your needs!
It's all professionally made – inspiring, powerful, uplifting and motivational, really epic catchy songs, with nice soft and beautiful strings – violins, violas, cellos amazing piano melodies as well. Those beautiful inspiring sounds and instruments will bring to your corporate, video projects, advertising or commercial all those inspiring, beautiful and romantic, powerful feelings and success, and your customers will be satisfied!
Can be used in trailers, battles, films of movies, video games, corporate projects, advertising, presentation, commercial, background videos, promotional videos, slideshow, business videos, product video, startup, slideshows, Youtube videos, photography and video production, wedding videos. Mood: adventure, dramatic, orchestral, tragic epic, corporate, cinematic, warrior. warlike, beautiful. gentle, soft, inspiring, motivating, drama
VideoHive authors, feel free to download this track and just contact me through the Contact Form, so I can promote your work! Please leave reviews of purchased tracks and don't forget to rate after your purchase!