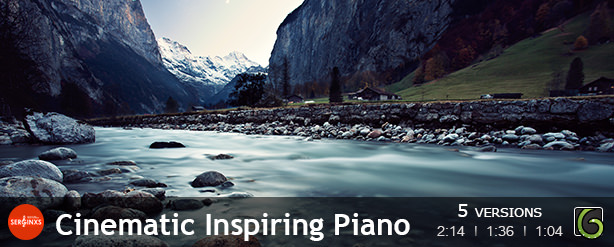 Epic and powerful cinematic track with vocals.The main three parts are rising to the final chords. At the top you will hear a bright and airy theme with a lot of musical instruments and back vocals. Inspired and elevated mood permeates this music track. Instruments: piano, cello, viola, epic drums, acoustic guitar, electric guitar, synth pad.
Perfect for motivational media projects, advertising video, promotion, cinematic video with nature. Excellent choice for drone video. All versions in both formats: WAV & MP3.
Archive contains 5 versions
Main (2:14) – Full version with vocal (in preview from start)


Short (1:36) – Shorter version (in preview 2:14 – 3:50)


Extra short (1:04) – One minute version (in preview 3:50 – 4:54)


Main No vocal (2:14) – Full version without vocal (in preview 4:55 – 7:08)


Short No vocal (1:36) – Short version without vocal (in preview 7:08 – 8:45)


Feel good and have a nice day!