"Cinematic Epic Trailer Intro" is a massive, powerful, heavy, suspenseful, dark, tension and rising hybrid trailer / teaser with aggressive metal elements and massive impacts created for trailers, blockbusters, film teasers, horror movies and cinematic videos.
Perfect any action powerful scene, video game teaser, opener, titles, sci-fi video, horror or thriller TV show teaser, evil and darkness video, tension moments, extreme sports, fight / battle scene, epic montage, military video and much more.
Instruments: mega horn / brass, braams, countdown clock, impact hits, cinematic impacts, hybrid sound effects, deep bass, distorted risers and whooshes.
Perfect example of VideoHive project using this item: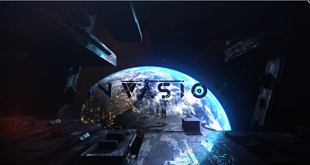 This item contains 4 versions for extra versatility and usability:
Main Track (0:30)
Middle version (0:22)
Short version (0:14)
Shortest version (0:06)