Track used on Jimmy Kimmel Live show on ABC.
Christmas Joy is a happy, fun, energetic and uplifting Christmas orchestral track that symbolises the fun and warmth of Christmas time. The track has a happy, uplifting, jolly and energetic feeling to symbolise all the excitement of Christmas, using a full orchestra and choir building over a piano and string melody. The track features musical arrangements of the classic Christmas songs "Good King Wenceslas" and "Deck The Halls" to create a new happy festive tune perfect for a variety of purposes, ranging from Christmas advertising, digital Christmas cards, festive, winter or Christmas themed television or computer games. This track was used to underscore a Christmas sketch on the Jimmy Kimmel show on ABC in December 2013.
Think of things like Santa, holidays, christmas shopping, snow, sleigh bells, presents within a happy jolly and slightly quirky energetic christmas setting.
Click the image for more Christmas and Festive themed music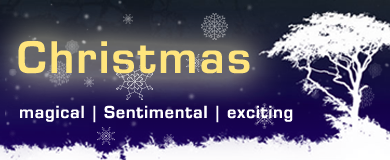 Merry Christmas!
Follow me here on AudioJungle!
For more tracks by Fraser Purdie please check out the quick search links below.