Merry Christmas & New Year music | Happy upbeat motivational corp music
Background music for films, videos, presentations, corporate, advertising
Music description:
This is a
bright
, airy,
solemn
and
positive corporate music
with
light
, upbeat, uplifting
Christmas
&
New Year mood
and
inspirational
&
motivational
corporate
atmosphere!
Features soft
emotional
guitar harmonics,
bright
&
solemn
sleigh bells,
glockenspiel
and chimes,
violins
, warm piano,
cheerful
grooving beat. Suitable for any
Christmas
or
corporate
projects: commercial,
advertising
, business media, advertisement,
corporate videos
; slide shows, websites,
youtube
, vimeo, TV and radio; technology
presentations
, inspirational lifestyle videos,
celebrations
; digital marketing, vlogs,
team building
, promo videos,
tutorial
, explainer,
motivational
startup videos and any other
corporate, Christmas
or
New Year
purposes!
What's Inside
23 "no tails" song sections, trimmed on the beat to help you quickly arrange and snap together a guide track for your project.
23 matching "tails" song sections, with natural audio endings for smooth transitions and a seamless final result.
3 ready-to-use demo arrangements for extra convenience and inspiration.
All audio files are provided as high quality WAV (44.1 kHz / 16-bit).
What is a MUSIC KIT?
A MUSIC KIT is a collection of pre-edited individual song sections that can be rearranged easily and flexibly like musical building blocks to create custom-timed and custom-structured music tracks. Music kit sections contain natural decaying "tails" that allow for seamless transitions.
All of the sections from my original
The Christmas Corporate
are included in this music kit.
And also, there are a lot of extra sections not included in the original track.
Three demos show some possible combinations for creating: a long (full) version, a one-minute version, and a 30-second version.
WAV files of all three demos
(unwatermarked and ready-to-use)
plus documentation containing instructions and a description of the segment sequence for those demos are included within the zip file you will download.
WAV files included in MUSIC KIT:
01_CymbalSwell
(0:01)
Rising cymbal intro
02_ThemeA_Part1
(0:15)
Main theme intro with sleigh bells, guitar harmonics, kick, hat & bell tree at the end
03_ThemeA_Part2
(0:15)
The same instruments + bass & piano chords & cymbal swell instead of bell tree
04_ThemeA_Part3
(0:15)
The same theme with full drums
05_ThemeA_Part4
(0:15)
The same + violins melody | cymbal swell at the end
06_ThemeB_Part1
(0:15)
Bells theme part + string pad
07_ThemeB_Part2
(0:15)
The same theme + piano melody | cymbal swell at the end
08_Bridge_Part1
(0:15)
Breakdown with main guitar harmonics theme, sleigh bells & piano chords
09_Bridge_Part2
(0:15)
The same + bells melody, bass & string pad | bell tree & cymbal swell at the end
10_ThemeC_Part1
(0:15)
Main theme with full accompaniment, harmonics, bells & violins melody
11_ThemeC_Part2
(0:17)
The same + more drums & violins
12_EndChord
(0:13)
Ending chord with bell tree, piano, bass & string pad
13_EXTRA_ThemeA_P2_NoCym
(0:15)
ThemeA_Part2 without cymbal swell at the end for smooth looping
14_EXTRA_ThemeA_P4_NoCym
(0:15)
ThemeA_Part4 without cymbal swell
15_EXTRA_ThemeB_P2_NoCym
(0:15)
ThemeB_Part2 without cymbal swell
16_EXTRA_Bridge_P1_AltVer
(0:15)
Bridge_Part1 without bass at start & hat at the end for smooth looping
17_EXTRA_Bridge_P2_AltEnd
(0:15)
Bridge_Part2 without bell tree & cymbal swell at the end
18_EXTRA_ThemeC_P1_NoCym
(0:15)
ThemeC_Part1 without cymbal swell at the end for smooth looping
19_EXTRA_ThemeC_P2_NoCym
(0:17)
ThemeC_Part2 without cymbal
20_EXTRA_EndChord2
(0:11)
Ending chord with piano, bass & string pad | no bell tree
21_EXTRA_KickTransition
(0:01)
Kick & cymbal roll for extra editing
22_EXTRA_CymbalRoll
(0:07)
Cymbal roll for extra editing
23_EXTRA_BellTreeFx
(0:09)
Bell tree Fx for extra editing
DEMOs:
Demo_1 (2:50)
Demo_2 (1:01) ... at 2:50 in the preview
Demo_3 (0:30) ... at 3:51 in the preview
DEMO TRACKS were built using the following sequences:
Demo_1: 01, 02, 03, 04, 05, 06, 07, 08, 09, 10, 11, 12
Demo_2: 09, 21, 10, 11, 12
Demo_3: 22, 07, 01, 20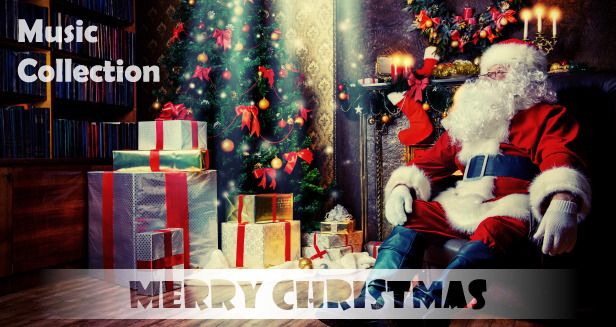 Check out more in:
PORTFOLIO | Quick Search