Music Description
The Chopin nocturnes constitute 21 pieces for solo piano written by Frédéric Chopin between 1827 and 1846. They are generally considered among the finest short solo works for the instrument and hold an important place in contemporary concert repertoire.
In popular culture, the piece has been used in the following:
Bones (2009) In season 5 episode 3, The Plain in the Prodigy: Amish boy Levi playing his audition piece; repeats as Levi's parents watch the video.
127 Hours (2010) The scene begins some years earlier in family home with Aron's younger sister rehearsing Nocturnes, Op.9, No. 2. After several days of being pinned by a boulder, Aron Ralston (James Franco), dehydrated, delusional, and believing he is going to die, reminisces his past to the bliss of Nocturne.
The Raven (2012) Alice Eve's character, Emily, plays Nocturnes Op. 9, No. 2, to an audience as her father converses with Inspector Fields.
Mad Men (2013) Played on violin by Sandy in the Season 6 premiere "The Doorway"
The Purge: Anarchy (2014) Played by a pianist at the auction.
BioShock Infinite (2013) Played on radios throughout the Finkton Docks area of Columbia.
Hetalia Axis Powers (2007) Played by Austria in Episode 06.
Parasyte (2014-2015) Played on its entirety in episode 15 of the anime adaptation.
Dexter (TV series) (2007) In season 2 episode 7, That Night, a Forest Grew, listened to on headphones while working out by Debra Morgan, at the suggestion of FBI Special Agent Frank Lundy.
Hannibal (TV series) (2013) In season 1 episode 4, played while Hannibal was having dinner with Jack.
Sample Video: https://www.youtube.com/watch?v=w9m8yjjbEcM
Video Credit: "Tribute – Piano Memories" by johnnybd
http://videohive.net/item/tribute-piano-memories/4110162?ref=isakukageyama
Client Example: Oestrogen 2 Oxygen Theatre in Greece
https://www.youtube.com/watch?v=-xt1g540zhw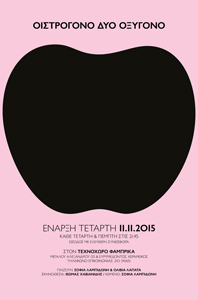 Find Similar Music
Music Collections
Web and social media links





Dear VideoHive Authors:
Please feel free to use any of my preview tracks for your projects. I ask that you give my music track a link in your description (ie. "featuring music track 'Pot of Gold' by isakukageyama). Also, please send me an email to let me know about your item so that I can help promote your project. Thanks!