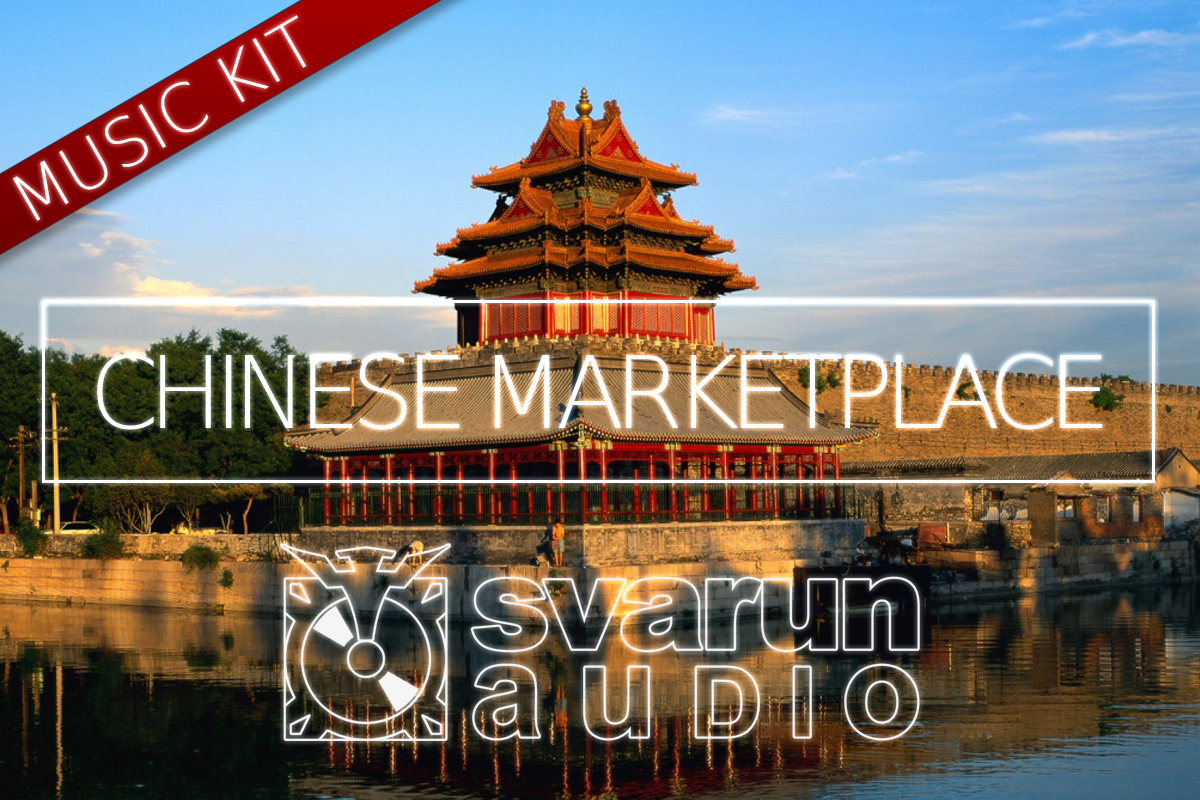 About
Chinese Marketplace Music Kit is a calm and balanced track perfect for bringing the sights and sounds of the ancient far east to life! This ambiental world music track is and excellent backdrop for all kinds of media projects such as advertisements, cut-scenes, intros, narration, openers, end credits, titles, announcements, slideshows, YouTube videos, TV and radio shows, historical documentaries, background music, and more! It is based on my original AudioJungle item.
The instruments used include various Asian ethnic instruments such as gongs, zheng harp, koto, shamisen, shakuhachi, as well as classical harps, strings and woodwinds, with just a touch of synthesizers to complete the blend.
WAV versions of all files are included!
Versions
Demo #1 (All Main Sections), 3:54 (#1 in Preview)
Demo #2 (Medium Version), 1:51 (#2 in Preview)
Song Sections
01_Intro, 0:27 (Introduction, basic harp and koto pattern)
02_IntroMovement, 0:27 (Introduction, same as 01 but with low rhythmical pluck pattern overlayed)
03_VerseUnderscore, 0:27 (Verse, underscore variation)
04_VerseLead, 0:27 (Verse, same as 03 but with shakuhachi flute lead added)
05_ChorusUnderscore, 0:39 (Chorus, underscore variation)
06_ChorusLead, 0:39 (Chorus, same as 05 but with violin lead added)
07_OutroFlute, 0:27 (Outro, similar to 03 but with closing flute lead added)
08_OutroViolin, 0:27 (Outro, similar to 03 but with closing violin lead added)
09_OutroFluteViolin, 0:27 (Outro, similar to 03 but with closing flute and violin leads in counterpoint added)
10_FinalNote_T, 0:11 (Final note, optional closure which goes with all sections)
If you liked this one…
...chances are you'll love some of these: