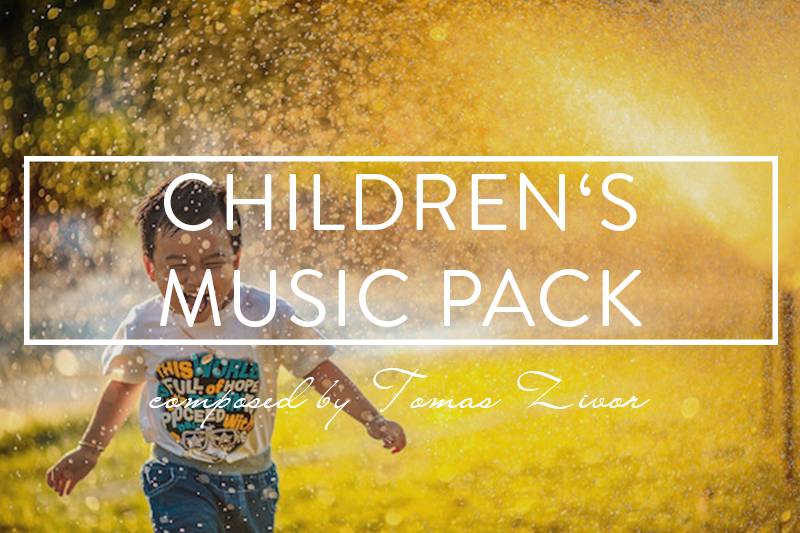 Children's Music Pack is a collection of 4 children's, funny and emotional tracks. Best for children's holiday, presentations and projects, kid-oriental videos, children's media, websites, TV and radio commercials and other audiovisual media.

1. Children's Dream:
Beautiful instrumental track, perfect for any project regarding babies and little children. Very playful and soothing melody, expressing the wondrous world of dreams.
version 1: long version (2:11)
version 2: short version (1:30)

2. Children's Theme:
Playful and emotional track, expressing the free-minded spirit of children. Ideal for any kids oriented projects, in need of happy and playful music. Just listen to it and feel the joy and happiness!
version 1: full length (1:37)
version 2: short version (0:59)

3. Playful Theme 2:
This is fun and care free track, expressing the happiness and joy. Ideal for any projects in need of such child oriented (or just fun!) music. Playful lines of woodwinds underlined with short strings creates very happy mood.
version 1: full length (1:44)
version 2: short version (1:04)

4. Children Ambient:
This beautiful little ambient track is perfect for any of your project, video, or presentation in need of children oriented ambient music.
version: full length (1:44)
WAW & MP3 files of all tracks and their versions are included.