This is a strong percussion track, with a very tribal feeling, all played live using different percussion elements such as big and small bongos, large tom, crash, shakers, and so on. Every instrument was live played and recorded with hi-quality mic and preamp. no samples were used in this production. Real "live" and original sound.
The feeling is like an ancient ceremony raw played by a forgotten tribe in a untouched african jungle.
The track is also useful for action scenes, trailers, chase sequences, an epic accompaniment or where raw energy is needed.
The zip file includes the main track that you listen on the demo and several cut that may be used as loop: an intro (from 0 to 0:16), a first loop (8 seconds long, from 0:16 to 0:24), a second loop (6 seconds long, from 0:24 to 0:30) and the end (6 seconds long, from 0:30 to 0:36). If you need more loop options or some refinement just contact me!




Look at my youtube channel to listen to my music on the background of several videos made by authors on videohive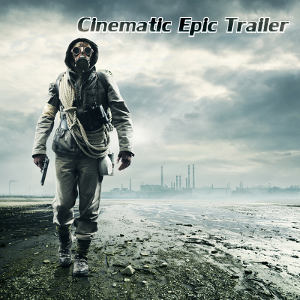 Find the song you are looking for:
Happy, uplifting, corporate, motivational (also with unusual instruments!)
Save money with this "happy/uplifting songs with unusual instruments" pack

Aggressive Metal Loops
Save money with the loop pack 1, the loop pack 2, and the loop pack 3

Audio logo, Stinger, Identity, Intro
Save money with the Metal Logo Pack 1, Metal Logo Pack 2 or Metal Logo Pack 3. Look at this video featuring my best seller Metal Logo Stinger 1 and this video featuring my Metal Logo Stinger 9

Trailer, broadcasting, action, sport

New age, background and meditative music

Ambient and soundscapes for thriller, suspense and horror
Save money with this ambient pack

Cinematic, Romance, Love, Hate, Passion – Look at this video featuring my music Romantic Piano Melody
Save money with the Romantic Piano Pack

Epic, heroic and fantasy music

Lullabies for baby sleep
Save money with This lullaby pack

Miscellaneous and uncategorized, SFX and weird stuff!