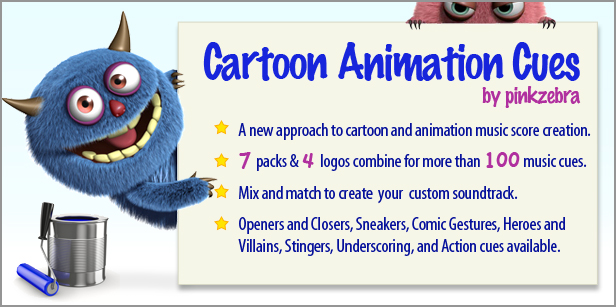 Music Description
An orchestral music cue designed for cartoons and animation. This short music cue could be used for a colorful logo, an intro for a cartoon or animation project, an opening for a comic YouTube video and more.

The Bigger Picture
This music logo is part of a larger series. As of the initial release, there are seven packs of "Cartoon Animation Cues" and four music logos combining for over 100 individual music cues. Due to their short lengths all but the logos are listed under the "Sound Effects" category on AudioJungle, but they are far from sound effects. They are actually orchestral music cues designed to work collectively and interchangeably, providing great flexibility to mix and match elements to create a dynamic, entertaining and effective soundtrack for your project. It will be like creating your own custom score!
Available sound packs and logos:
Find all the files in the "Cartoon Animation Cues" collection: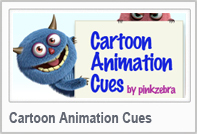 Remember that these elements all come from the mind of the same composer, the same sound palette and production style, meaning there will be a consistency of sound as you shuffle elements from all seven collections of music cues and four logos.
Related marketplace items using this track:
LICENSING NOTES
Please note the licenses for these cues are, like all AudioJungle items, single-use licenses for one project. If you would like to use the same music cue on an additional project, you will need to purchase an additional license. Another note on licensing: If your project is going to be sold (work for a client, sound design for a ticketed professional play performance, video game, phone app, etc.) an extended license is required.
Speed Search
Web and social media links






Attention all VideoHive authors:
You may use any of my preview tracks for your VideoHive items provided you give my music track a link in your description (like "featuring the music track 'In the Moment of Inspiration' by pinkzebra"). Also, please send me an email to let me know about your item so that I can include links to your item in my profile and item descriptions to help promote your VideoHive item. Thanks! ~pinkzebra