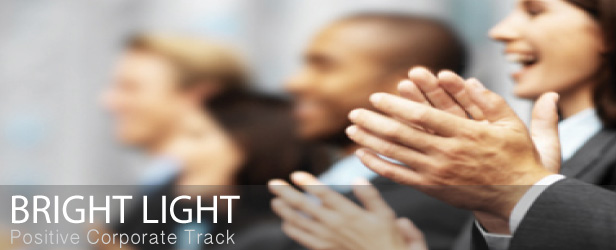 Bright Light – Positive track is acoustic pop style which beautiful harmony and easy to listen, with light instruments have acoustic guitar, harmonic guitar, piano, acoustic drum, hand claps, bell and light pad. Perfect for inspiration, creativity till motivation about corporate and/or business projects/productions.
Have 4 versions
1. Bright Light_full version (2:16) begin preview at (0:00)
2. Bright Light_15sec version (0:19) begin preview at (2:17)
3. Bright Light_30sec version (0:32) begin preview at (2:35)
4. Bright Light_60sec version (1:11) begin preview at (3:07)
This song has been collected in "Corporate Inspirational Pack1" $43 ONLY!!!
You might also like similar tracks : Positive Life, Happiness Summer, Run Run Run and Inspiration Story
ENJOY!!!
Thank you for your interested and purchased.