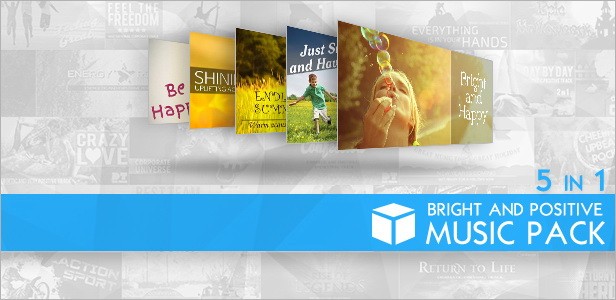 This collection consists of positive, uplifting and joyful Tracks.
Also in the pack, there are additional versions of some tracks, and can be viewed by clicking the link tracks.
1. Be Happy 2:20 Preview: 00:00-2:20
2. Endless Summer 2:02 Preview: 02:21 – 04:23
3. Just Smile and Have Fun 2:20 Preview:04:24-06:44
4. Bright and Happy 2:10 Preview:06:45-08:55
5. Shining 2:14 Preview:08:56-11:10
Don't forget: You can rate this file after purchase.
Thank you and enjoy listening.