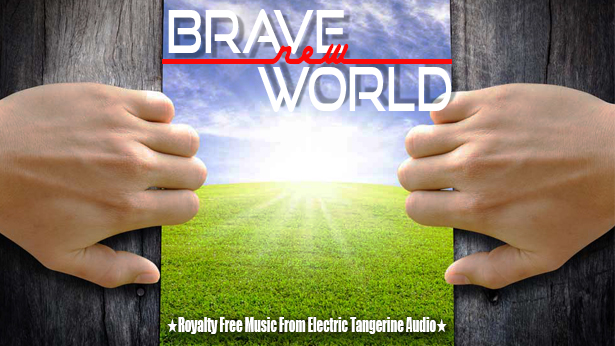 A clean, confident, and victorious corporate business or tech industry oriented modern rock track with triumphant attitude and enthusiastic winning spirit.
"Brave New World" is a proud and inspiring track reflecting achievement, confidence and positive energy. The music features evolving rhythm, uplifting guitars, and cinematic string runs. Perfect for inspirational and motivational videos, dramatic travel and nature videos, sports, photo slideshows, commercials, professional training videos, movies and more. Includes Wav and MP3 Formats. Enjoy!

We upload new tracks regularly. You can keep up to date on our new releases, as well as updates, news, and shared information, by joining us on these social networks.