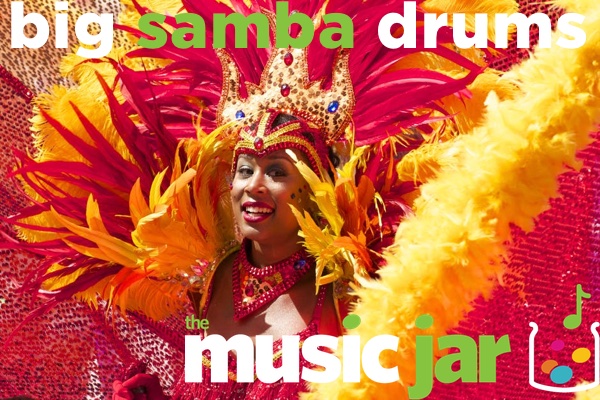 Create an instant carnival atmosphere with our huge percussive Samba Jam, with Timbales, Cowbells, Whistles, Snare Drums and just about anything Samba related! Upbeat and Loud!
This fantastic value bundle contains 5 different mixes, including a 4 second sting, to provide you with the most versatility and ready-to-use music with minimal editing required.
1. Big Samba Drums – 1:02
2. Big Samba Drums (Heartbeat) – 0:16
3. Big Samba Drums (10 Secs) – 0:10
4. Big Samba Drums (30 Secs) – 0:30
5. Big Samba Drums (Sting) – 0:04
Suitable for your carnival / samba video projects, including corporate presentations, YouTube videos, tutorials, slideshows, TV Commercials, montages, openers, business videos, science and technology projects, lifestyle and travel, medical and health videos, real estate, start-up videos, app promos, explainers and more…
The Music Jar is a UK-based professional music studio with over 15 years of experience. We compose and record music to the highest standard for commercial use.
Amongst our many previous clients include Vodafone, Merlin Entertainment, Jaguar, Mercedes, McDonald's, Nestle, Aero and Porsche.
Now, we are bringing all this experience to Audiojungle!
Please contact us with any questions or requests.