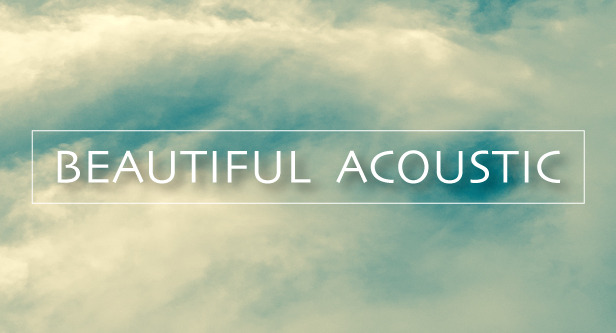 Beautiful Acoustic – Acoustic track with folk guitar picking, warm pad, percussions. The track are relax, inspiring, inspirational, warm and hopeful moods. Suitable for any positive video projects, advertising, background commercials music.
Have 3 versions :
1. Beautiful Acoustic_full version (2:41) preview at 0:00
2. Beautiful Acoustic_no percussions version (2:41) preview at 2:41
3. Beautiful Acoustic_guitar only version (2:41) preview at 5:21

And you might also like similar mood – Inspiring and Inspiring Moment.
ENJOY!!!
Thank you for your interested and purchased.