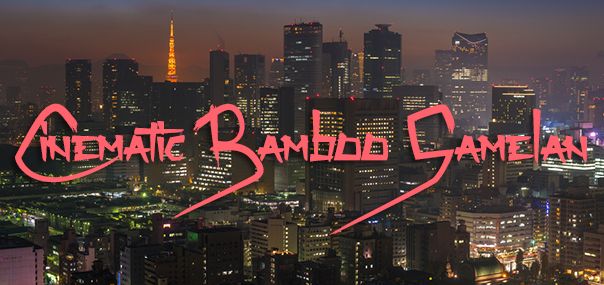 Get more for your money! This track is available in the pack: Bamboo Gamelan Pack
A piece that is very much inspired by the soundtrack from the motion picture Akira. It's a ensemble of bamboo xylophone instruments known as the Tingklik/Rindik and the Jegog. I also included some rhythmic wooden sticks and some cinematic drums in the background.
The mood and feel of this is quite underground, tense and action-filled like the feel you get from the future "Neo-Tokyo" in the movie Akira, at the same time it's very traditional Balinese music.
It comes in 3 versions;
CinematicBambooGamelan.wav: 2:30 (0:00 – 2:30 in the preview)
CinematicBambooGamelanShortVersion.wav: 1:10 (2:30 – 3:40 in the preview)
CinematicBambooGamelanLoop.wav: 1:04 (3:40 – 4:44 in the preview)
All in WAV format for seamless looping and highest quality.